Over 1 Million Mothers In Ireland
Figures released for Mother's Day
You're mum is officially one in a million!
There were over 1 million 166 thousand mothers in Ireland in 2016.
The census figures released to celebrate Mothers Day show almost half a million worked outside the home, while 458 thousand adult children still lived at home with a parent.
20 children were born to mothers aged 15 and under and 295 were born to mothers aged 45 and over.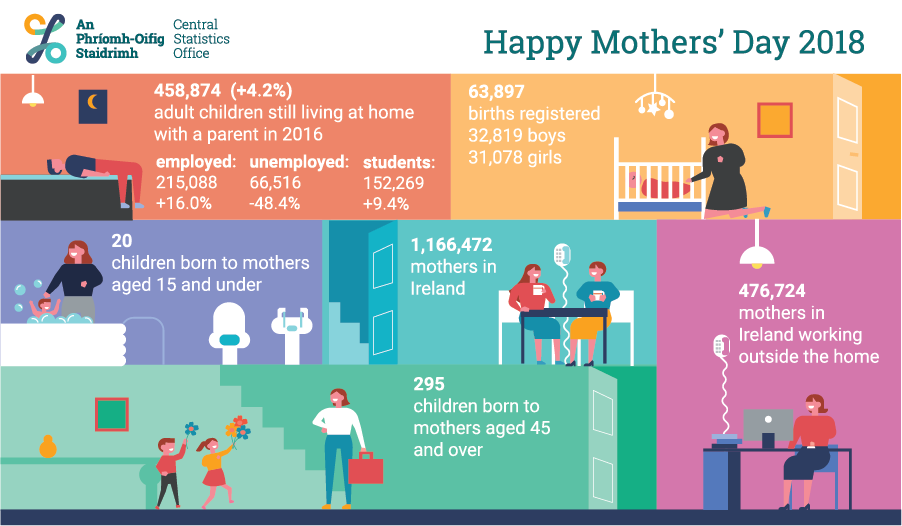 In a separate survey, over half of Irish adults talk to their mum everyday.
According to a report by Peter Mark, 73% of people will see their mum in person this Mother's Day, while half intend to spend up to €50 on a Mother's Day gift.
Presents are still very popular but many are also treating their mothers' to a day out with trips to a salon or spa and afternoon tea among the most popular treats.