with thanks to Keelings
January is almost always spent coming down from the highs of Christmas. We've no money, it's dark and cold outside, we're worried about trying to come up with new year resolutions and not keeping them.
What if we spent January enjoying the little things that make us happy?
Instead of getting caught up with restrictive resolutions, how about taking stock and considering how to be better to yourself in a more positive way.
With the Keelings Januberry calendar, you can find a different self-care idea every day – a simple, easy way to help boost your mood and Grow Your Glow from within during the greyest month of the year.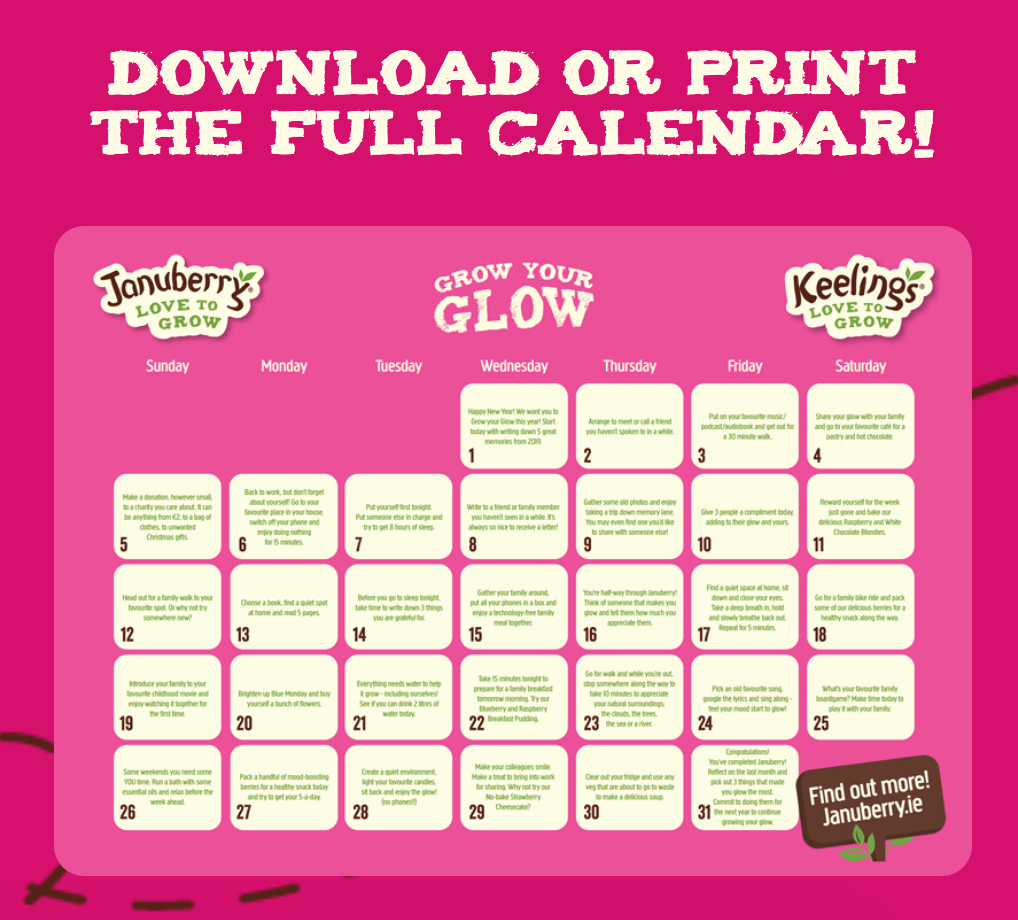 Januberry looks to ditch the concept of New Year's resolutions and to approach January with a more gentle outlook and promise yourself some self-care - start the month off on the right foot, spend less time thinking about what not to do and more time doing things that make you feel good!
For the entire month of January, Mairead Ronan will be asking people to get involved in Januberry and rewarding them with prizes too! Simply tune in to Mairead Ronan on Today FM weekdays from 12pm for more details.
To Grow Your Glow this month with Keelings, see in-store for details and visit Januberry.ie where you can download the Januberry 2020 calendar onto your phone