Taking his life into his hands here
Have you ever seen Jurgen Klopp angry?
We have...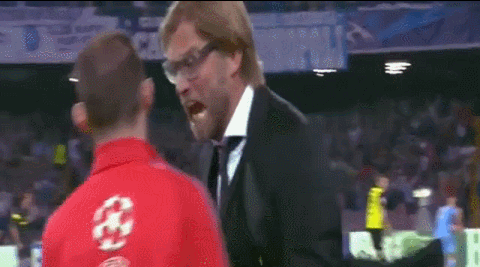 So, with that in mind we have to admire this kid's courage/stupidity.
At the end of the Merseyside derby, the Liverpool Manager was walking off the pitch after been held to a disappointing 0-0 draw at Goodison Park.
It looked like one of the mini-stewards took his life into his hands when he started sarcastically clapping Klopp off the pitch.
This kid has got serious liathróidí...well he is a ball boy I suppose.
Did that Everton ballboy just sarcastically clap Jurgen Klopp?! ‍♂️ pic.twitter.com/4cVQq4CDFh

— Soccer AM (@SoccerAM) March 3, 2019