With Valentines Day just around the corner, the last minute scramble for a date is well and truly in motion.
For any singletons on the verge of giving up hope, hang in there because your golden opportunity has just arrived.
Peter Wilding, a singleton from New Zealand, has decided to offer you a Valetines Day with a difference.
He posted his kind offer on a Facebook page with all the details on what he's offering.
Depending on your needs, Peter will spend time with you on the 14th to make you feel special - for a fee that is.
Here's the full range of what's on offer: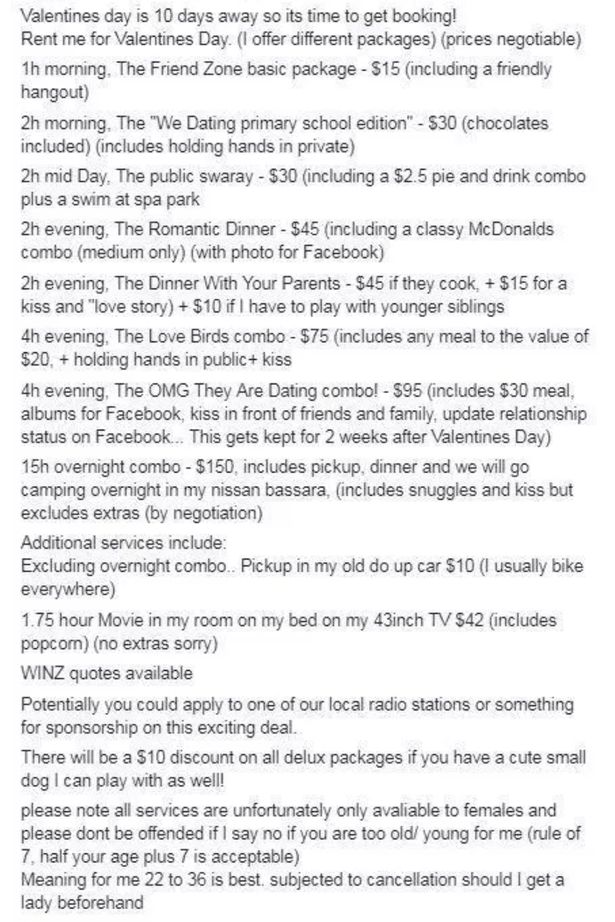 A "classy McDonalds combo" and "holding hands in public" is an offer we can't refuse.
Peter did state that there is limits as to who he'll bring on the dates, using the classic "half your age plus seven" rule.
Oh and sorry lads, but this one is only open to the ladies.
We admire his confidence at least?