Surreal Estate.
Property in Ireland is well, hot property.
And no where more than in Dublin. A bird house will cost you a King's ransom, that is if you're lucky enough to find a bird house.
So, it's very strange to see an estate agent having to put up a disclaimer on to a 'For Sale' sign to actively encourage people to buy it!
WMS Estate Agents said it is the first time they've had to put a sign up like this because of the history associated with the house.
The redbrick end-of-terrace was placed on the market last August for €1.5 million.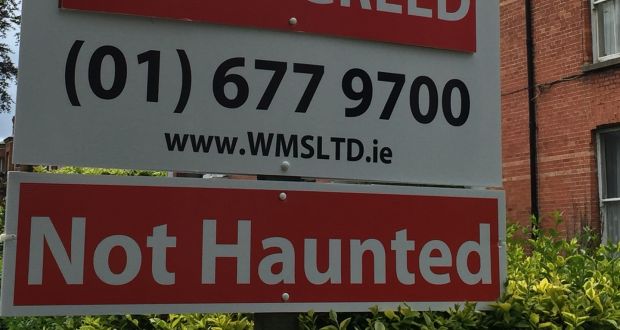 Curiouser and curiouser, so why did they do this?
Well, the story behind it is that there's a plaque on the side of the building that states 'Trevelyan Terrace'
And why is that name familiar?
Because in the early hours at a lock-in at an undisclosed location or while exercising your pipes at a Munster or Ireland rugby or football match you've probably belted out the name while singing 'The Fields Of Athenry' as the hero of the story is sent away for robbing yer man's corn.
Muireann spoke to Colm O'Cleirigh, the man responsible for selling it: