What happens on tour...
We all grew up watching Bosco on the telly - so it's been a little sad not to see that wee red-haired yoke popping up on our TV sets over the last few years!
But fear not! Bosco today announced that they are going out on the road and visiting venues all across Ireland!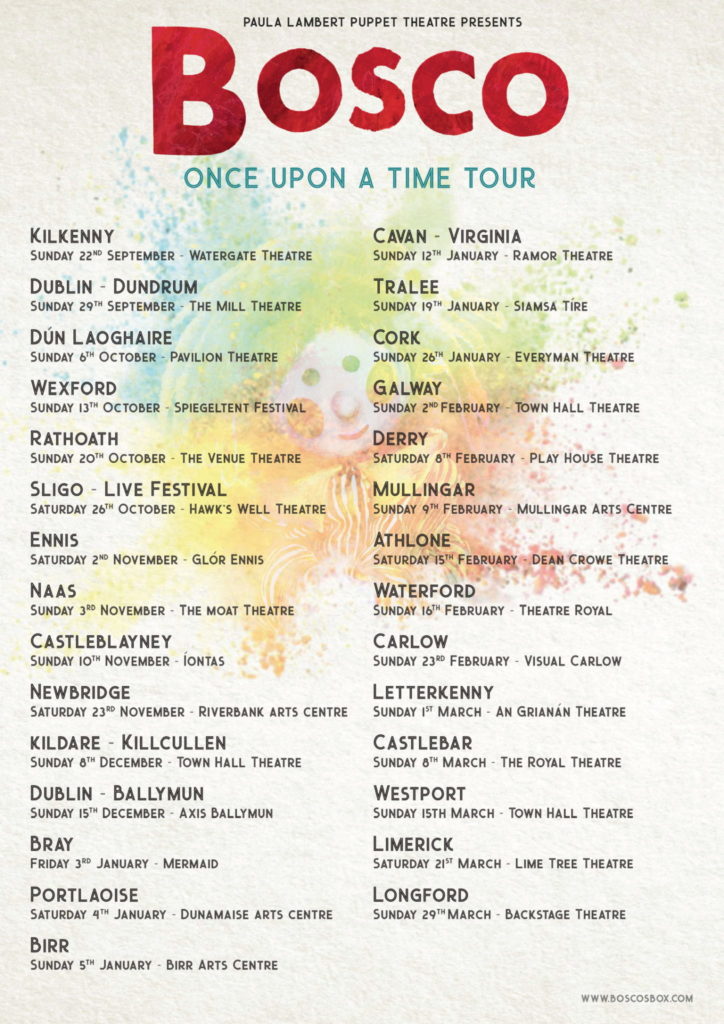 We emailed Bosco and they replied:
"Bosco is Bosco, not a boy, not a girl, just a Bosco: a cheeky, lovely, funny, slightly-cracked, irrepressible, eternal five-year-old who lives in a box and who loves nothing more than to just be Bosco and meet all the boys and girls.
After starring on Irish TV for three decades, you'll see why Bosco remains a firm favourite for each new generation.
Enjoy the enchanted story of Sleeping Beauty where an evil Fairy-Night filled with jealousy try's to harm Beauty but luckily she has very good fairy friends. With its brilliant array of Characters, lots of fun and excitement through this completely interactive live experience with the absolute magic of Puppet Theatre."
You can book tickets for the shows on Bosco's official website HERE (imagine, Bosco has their won website now)