I doughn't believe it!
Galway-based pizza company Dough Bros has made one London-based bride-to-be very happy.
The pizza loving woman, who is tying the knot this year, had fallen head-over-heels in love with a Dough Bros pizza during a recent trip to Galway.
As she had relatives over in Galway this week she chanced her arm by sending Dough Bros an Instagram message asking them to prepare her favourite pizza for collection.
The plan: her relatives would collect it on her behalf and see if they could successfully transport the pizza to London.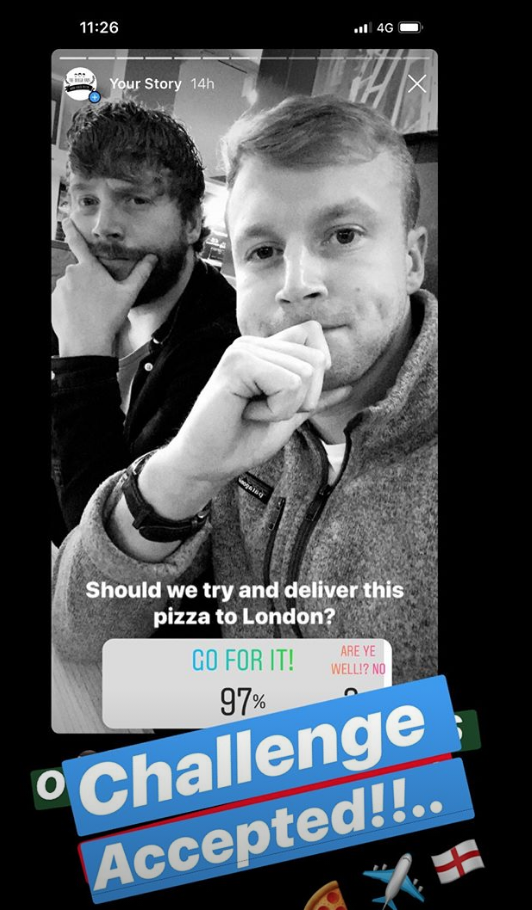 Would it clear airport security? Would it make the commute across London?
Dough Bros owner Ronan Greaney joined Dermot & Dave to talk them through the marinara madness.
You can catch the chat in full by pressing the Listen Button on this page.