Former Republic of Ireland footballer, Kevin Kilbane joined Dermot & Dave this morning after being voted off ITV's 'Dancing on Ice' over the weekend.
Kilbane found himself in the 'skate off' last night with his professional dance partner, Brianne Delcourt, who he met on the show and is now in a relationship with.
On leaving 'Dancing on Ice' last night
"I actually thought we'd be gone last week, so this week was bonus time. In fairness, the other six (contestants) were way better than me so I kind of knew I was on borrowed time really. I was genuinely way behind everybody else the whole way through, so I knew that I was on catch-up the whole time."
"It was hard work all the whole way through but I just tried to enjoy it as much as I could."
Kevin told listeners of the gruelling rehearsal schedule in the months leading up to the skating contest:  "It was intense, the length of time that you have to apply to the training. Initially you were doing 30 hours before you ever got with your pro (dance partner)."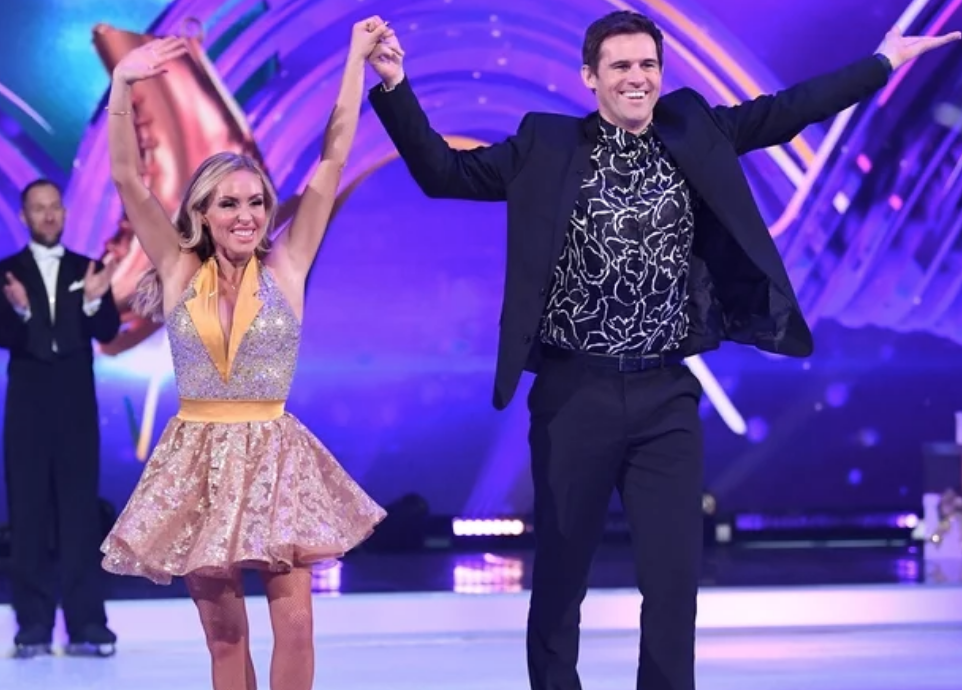 On his relationship with his pro-partner Brianne Delcourt
Dermot & Dave teased Kevin about his new relationship with this dance partner: ""Oh you got with your pro alright!. You guys make a very cute couple."
Asked who made the first move, Kevin admitted: "It was me, I made the first move, and I got a custard pie to start with. I asked her out and she said no and then it just happened."
"I genuinely do feel blessed because we were both single going into it and that was the beauty of it all….it just happened, it was just natural. It's not been anything forced, we've fallen in love and that's it."
Kevin insisted this relationship is more than just a holiday romance: "Of course we've had fun going through it all but I think once feelings start to come into play and you start to discuss futures, that's when it becomes very real. The whole experience has been great but it was great because I met Brianne."
To listen to the full chat pres the Listen button on this page.