The best of the box
Dermot and Dave producer Maria Devereux is half human, half TV guide, who loves telling us all the best stuff happening on the telly.
Here's what she reckons we should be watching this week:
Three Identical Strangers - Tonight (Monday) @10pm on Channel 4
New York, 1980: three complete strangers accidentally discover that they are identical triplets, separated at birth. The 19-year-olds' joyous reunion catapults them to international fame, but it also unlocks an extraordinary and disturbing secret that goes beyond their own lives - and could transform our understanding of human nature forever:
What a F****** Year With Mel B & Mel B - Tuesday @9pm on E4
A look back at the past year on TV with Mel B and Bo' Selecta's parody of her, who give their take on some of the most memorable moments from a high-rise apartment in Leeds. Donning the classic leopard print dress, surrounded by party food and a fridge full of bevvies, the Mels give their honest and brutal opinion on the TV highlights that have made us laugh out loud and shed a tear over the past year.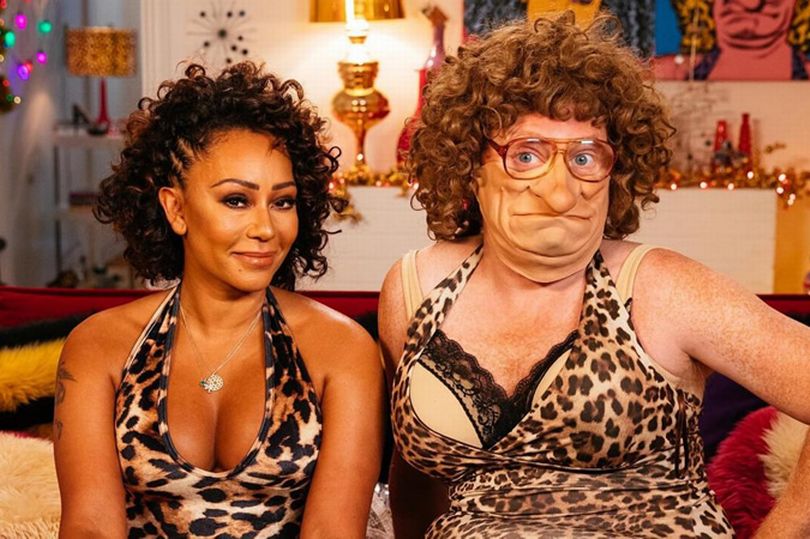 I'll Get This: Christmas Special - Thursday @10pm on BBC Two
Five celebrities go out for Christmas dinner together and between courses play a series of games, with the eventual loser having to pay for the meal. Taking part in this festive special are Strictly Come Dancing judge Shirley Ballas, comedian and TV presenter Joel Dommett, Love Island star Maura Higgins, MasterChef presenter Gregg Wallace and actor and funnyman Les Dennis.
Streaming:
Marriage Story - Netflix
This is actually Dermot's movie selection of the week:
Scarlett Johansson, Adam Driver, Laura Dern, Alan Alda and Ray Liotta star in this incisive and compassionate portrait of a marriage breaking up and a family staying together. From Academy Award-nominated filmmaker Noah Baumbach:
Dream Killer - Netflix
Bill Ferguson, an army man born and raised in Missouri, has never been one to back away from a challenge: traveling across the world pretending to be a welder, teaching at an aboriginal school in Australia, and spending an inordinate amount of time with his two kids, Kelly and Ryan. But after Ryan, at 19 years old, is charged and convicted for a murder based on somebody else's dream, Bill takes on a challenger that he never could have anticipated: the American judicial system:
Check out Seán's recommendations in full by pressing the play button on screen.