Hup the bais!
Oiiii @mescal_paul - @the2johnnies say that you stole their lewwwwk 👀- they've been rocking that vibe for years! 🇮🇪😂 @FergDarcy

Listen to the full chat here: https://t.co/Ez4EVuc0Es pic.twitter.com/FNK3hYMxd7

— Today FM (@TodayFM) July 31, 2020
The 2 Johnnies been cocooning (coculchiening?) together for months now but it hasn't stopped the lads creating comedy gold.
Is @Harry_Styles from Drogheda?
"Watermelon sugar hi"
"Watermelon sugar hi"
No bother Harry hi. 👍🏻

— The 2 Johnnies (@the2johnnies) July 24, 2020
The Fergal D'Arcy Show is delighted to welcome the bais to the studio. They are our first real-life, in the flesh human guests for 6 months!
However, it's not all goujons, chicken rolls and playing County Minor!
KEBAB WARRANTS - FULL CHAT HERE
The lads talk about kebab warrants, that amazing gig at 'Electric Picnic', the disappointment of postponing 'Live At The Marquee' and get a good dig at Normal People's Paul Mescal stealing their GAA thunder!
They've followed 'Burger Buns And Caprisuns' with a brand new track 'Dancing In My Kitchen' and guess what?
Fergal D'Arcy surprised the lads with the news that they've already hit the top corner of the net from a 65 -  GOING STRAIGHT TO NUMBER 1 in the Irish iTunes Chart: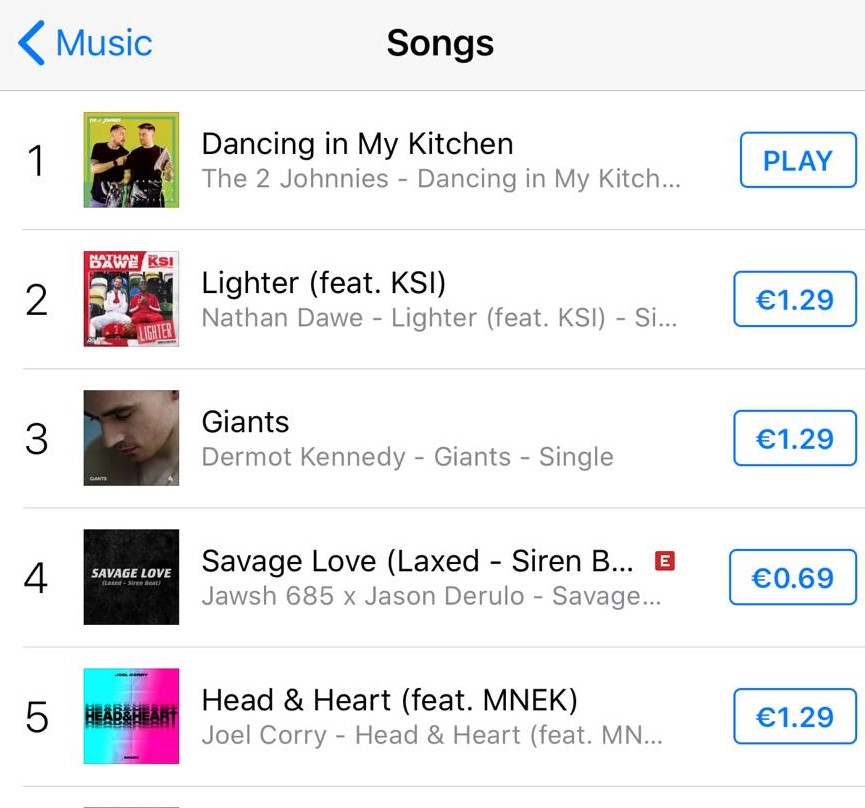 Johnny B and Johnny Smacks came to catch some comedy high balls not Covid-19!
They're well prepared with their unique Junior B Tipperary masks!