⬇️ CONGRATS! You've found Friday's Axa Plus Rewards Card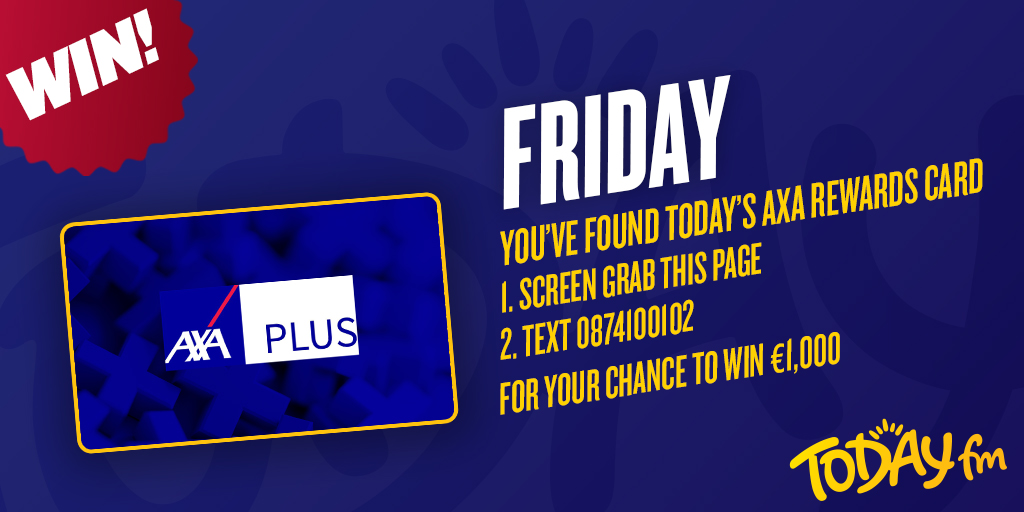 Rag'n'Bone Man returns three years after his ground breaking, award winning debut, 'Human'
His 2017 debut 'Human' was a phenomenal success.
4x platinum which shot to No. 11 in it's first week of release in the UK. It then became the fasted-selling album by a male artist for the entire decade and earned him BRIT and Ivor Novello Awards.
Now, he's back with new track 'All You Ever Wanted' and a brand new album 'Life By Misadventure' released on April 23rd.
And as he says himself his new sound is more Rock 'N' Roll than what he has sounded before.
This is the first time I've done a guitar led record and I am mega pleased. Myself and the lads tried to record as a band to give it that live feel and to imagine the audience and the fans there with us as we recorded it
Rory and his band opened Ant & Dec's Saturday Night Takeaway with a stunning live version of new track.

He tells The Fergal D'Arcy Show about the last few years coming back and feeling the music again, the fear of going temporarily deaf!! (he lost his hearing and freaked) the newest member to his family; being a doting Dad to  his two-year-old son Reuben, missing live gigs so much, and planning rejections!
Rory tells Fergal D'Arcy about the amazing music video for the new single. Have a look here: