It is hard to believe Lorde is still only 24 years old.
In 2013 she took over the world with her album Pure Heroine and it's equally world conquering lead single Royals.
Time magazine even named her among the Most Influential Teenagers in the World.
She is now a certified superstar with numerous Grammy awards, over 12 million albums sold worldwide and over 10 billion streams.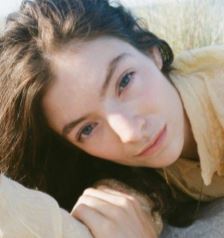 She is a phenomenon who blazed a trail for talent like Billie Eilish and counts Taylor Swift as a very dear friend.
The Fergal D'Arcy Show was delighted to catch up with her. Ella spoke about her need to get back to Ireland , the home of her Father (she had planned but then the pandemic hit) she talks about nature inspiring her new album Solar Power and why she chose to leave social media. Wise beyond her years she is always so interesting and we were so happy she chatted to the show.
 JUST PRESS PLAY TO HEAR THE FULL CHAT
Check out the excellent new single, 'Mood Ring':

'Solar Power'- the lead single is fantastic: