It's time to start sharing those domestic duties
Thankfully, the world has come a long, long way since the 1950's.
Exhibit A: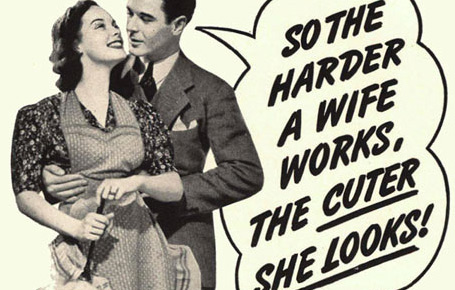 Nowadays, roles are far less gender-specific, which allows people work in the area they want to work in, as opposed to being told where they 'should'.
This has also filtered down into housework, but are the archaic times of women washing the dishes and men fixing the sink really a thing of the past?
Debora Robertson, author of Declutter: The get-real guide to creating calm from chaos, specialises in all matters domestic and chats to Dermot and Dave about how couples can make the workload at home much fairer.
Statistically, women do 16 hours of housework per week where men do about 6
Communication and gratitude are key.
Listeners have their say too.
Check out the piece in full by pressing the play button on screen.