The 'Outside In' method is being trialled for two months and will load window seat passengers first
Here's a little bit of trivia for you - Gatwick is the most delayed airport in Europe.
Stats show that 42.6% of the airport's departures were late last month.
To help get flight times back on track, Gatwick will trial a new system on Airbus A320 aircrafts flying from Gate 101. The window seats will be filled first, followed by the middle and then the aisle.
It will start in the back rows and work its way forward to see if this is more efficient.
A digital display will be used to call passengers to the plane and they will be expected to remain seated while they wait.
The company hopes this will remove lengthy queues both on and off the airplanes and could have a snappy turnaround of 15 minutes if executed properly.
Here's what it looks like: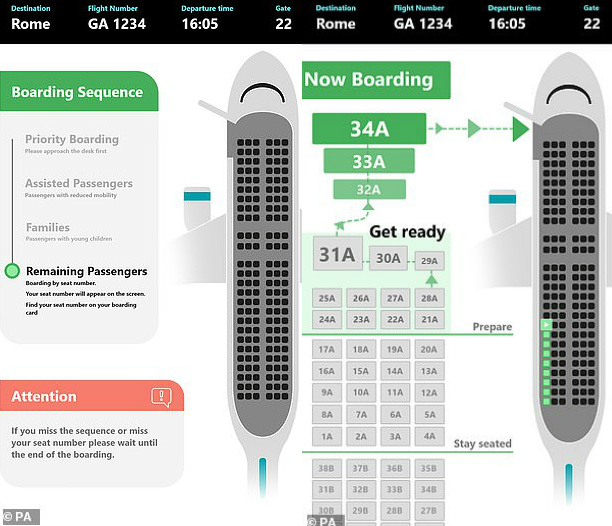 Dermot and Dave's Dermot Whelan and Seán Reidy discuss whether or not the idea will take off.
Check out the chat in full by pressing the play button on screen.