Last night, some of the most famous names in the US and around the world had their Twitter accounts taken over by an, as yet, unknown hacker.
Tesla CEO Elon Musk, Amazon CEO Jeff Bezos, Microsoft founder Bill Gates, Former US President Barack Obama, Musician Kanye West, Potential Democratic Presidential Candidate Joe Biden, Media billionaire Mike Bloomberg, Reality TV star Kim Kardashian, Uber and Apple were just some of the accounts impacted by the hacking.
Over the course of several hours, the accounts all Tweeted similar messages.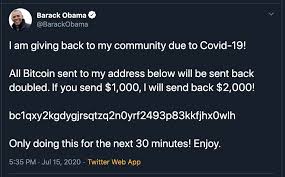 While only around 250 people actually fell for the scam, bigger questions around the social network and its security remain.
Jess Kelly, tech journalist and host of Tech Talk spoke to Dermot and Dave about what this could mean for Twitter and its users.