Meet Rob Cullen and his wife Yvonne who have lost an incredible 13 stone between them.
Yvonne went from 14.5 stone to 9 stone and Rob went from an XXL to a S/M, losing 104 pounds in 104 weeks.
Rob says they had fallen into the trap of convenience food and takeaways because they felt they were too busy to cook.
In 2016 they made the decision to make big changes so they could become happier people.
Rob spent a year in Slimming World where he basically had to learn how to eat again.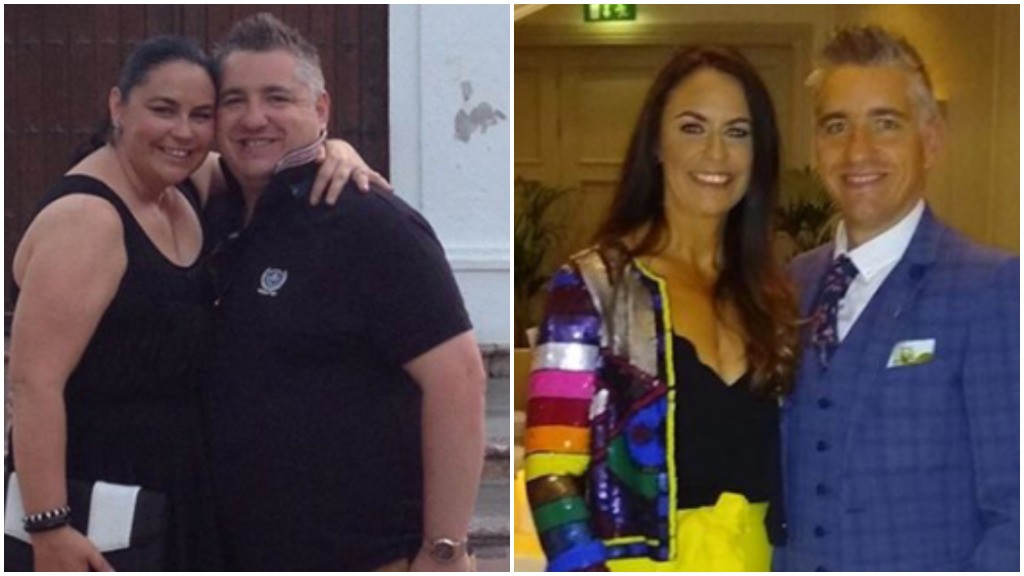 TIPS FROM ROB
Don't start off by saying 'I've 5 stone to lose', aim firstly for a stone.
It's all about flipping the mindset-if you set out to lose 5 stone and you don't, you'll be upset and annoyed with yourself.
If you set out to lose a stone, and you do, you'll be more inclined to keep going.
Pick your 'why'…they have a photo of the boys on their fridge which reminds them to keep going.
But your why needs to be more than 'I'm going on holidays', it should be 'I want to be healthier for the kids'.
Find what exercise you love doing, and make it your hobby.
His main message is, it all starts in the head.
For more you can head to robandyvonne.com
To catch Rob's full chat with Dermot & Dave press the Listen button on this page