The best of the box
Dermot and Dave producer Maria Devereux is half human half TV guide, who loves telling us all the best stuff happening on the telly.
With Monday upon us, here's what she reckons we should check out:
Coronation Street Icons: Audrey Roberts - 40 Fabulous Years - Monday @8pm on UTV
A celebration of Sue Nicholls' time on the famous cobbles, which began in April 1979. The actress relives some of Audrey's quirky highlights and most dramatic lows, while Tracy Shaw and Nikki Sanderson - who played salon girls Maxine and Candice - return to the Street to surprise.
I couldn't find a clip of it - so here's a little collection of her trademark "hmm" noises to keep you going:
The British Tribe Next Door - Tuesday @9:15pm on Channel 4
Scarlett Moffatt and her family are plucked from the UK and transplanted into a replica of their terraced family home - complete with running water, electricity and their possessions around them - slap bang in the middle of a Namibian tribal village. They are to stay in Otjeme village, home to 100 semi-nomadic Himba cattle herders, who choose to live very traditional lives, but are overwhelmed by what their first impressions. The first Himba visitors arrive at the house - including Kandisiko, who quickly strikes up a friendship with Scarlett.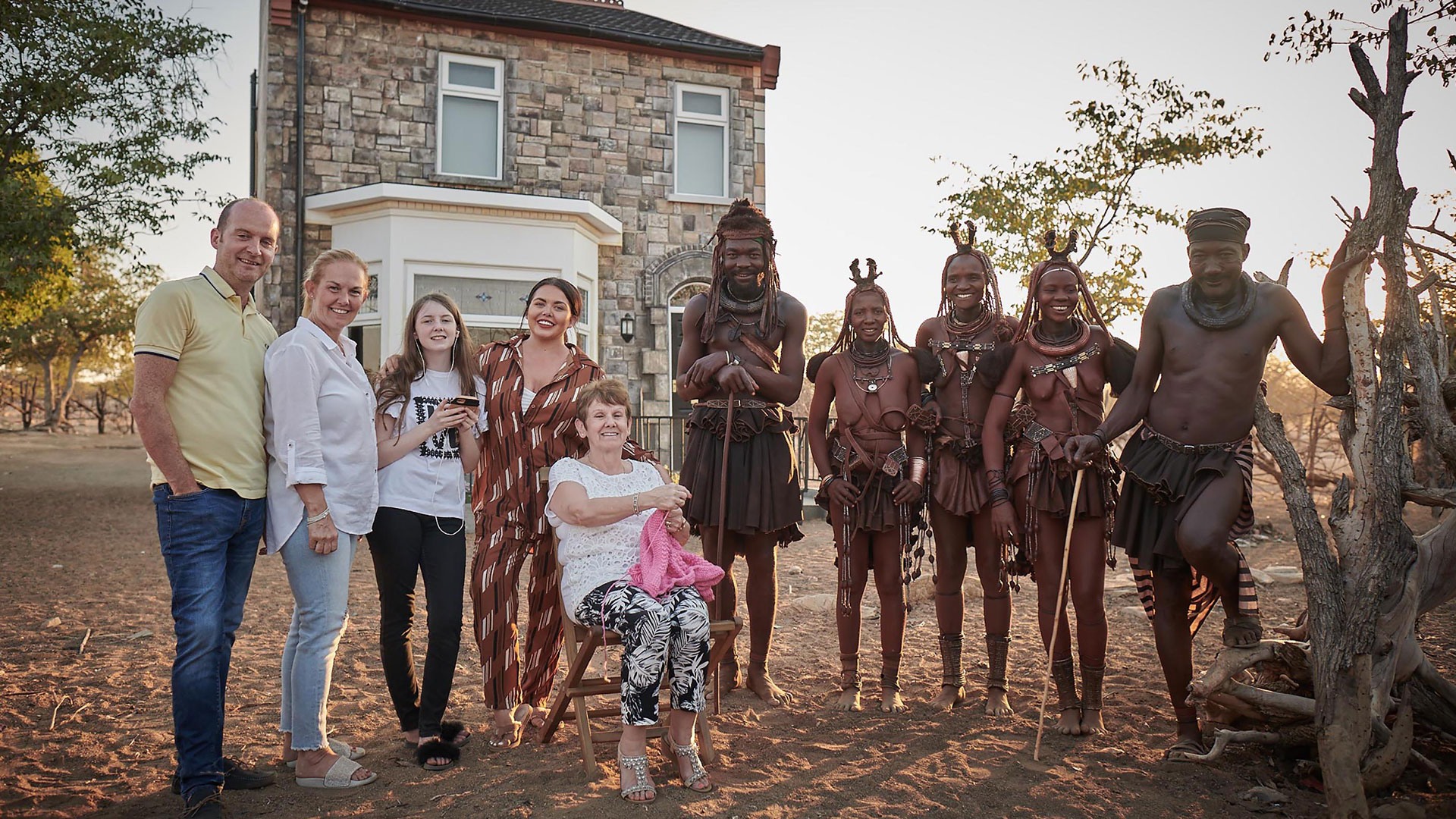 The Accident - Thursday @9pm on Channel 4
A group of teenagers in a Welsh town break into a construction site to make mischief, only for an explosion to claim the lives of several of the children. As the locals struggles to come to terms with the tragedy, one mother directs her anger at the boss of the building project, determined to get justice. Sarah Lancashire, Joanna Scanlan and Mark Lewis Jones star:
And Maria's Movies of the Week are both on Netflix. One is good, the other...woeful!
Fractured (good)
A couple stops at a gas station, where their 6-year-old daughter's arm is fractured. They hurry to a hospital. Something strange is going on there. The wife and daughter go missing:
The Laundromat (woeful)
When a widow (Meryl Streep) gets swindled out of insurance money, her search for answers leads to two cunning lawyers (Gary Oldman & Antonio Banderas) in Panama who hide cash for the superrich:
Check out her recommendations in full by pressing the play button on screen.