Dianne Fitzharris is a mother of two who was diagnosed with stage 2 cancer whilst pregnant with her second child two years ago;
I found a lump myself in January of 2017. At the time I was only about 16/17 weeks pregnant
Speaking on Today FM's Dermot and Dave, Dianne tells how at first, the lump was thought to be pregnancy related, but then, on the 9th of February that year, "the bombshell hit".
The young mum talks us through her feelings at the time; how fearful she was after being told how long she would have to wait before they could operate on her:
how do I face five weeks of this? I had the fear of it growing, of it spreading
After her son was born, Mrs Fitzharris underwent six months of chemotherapy and 20 sessions of radiotherapy, and although she met the treatment head-on, she does admit, "with a newborn baby thrown in the mix, it was a little bit tricky".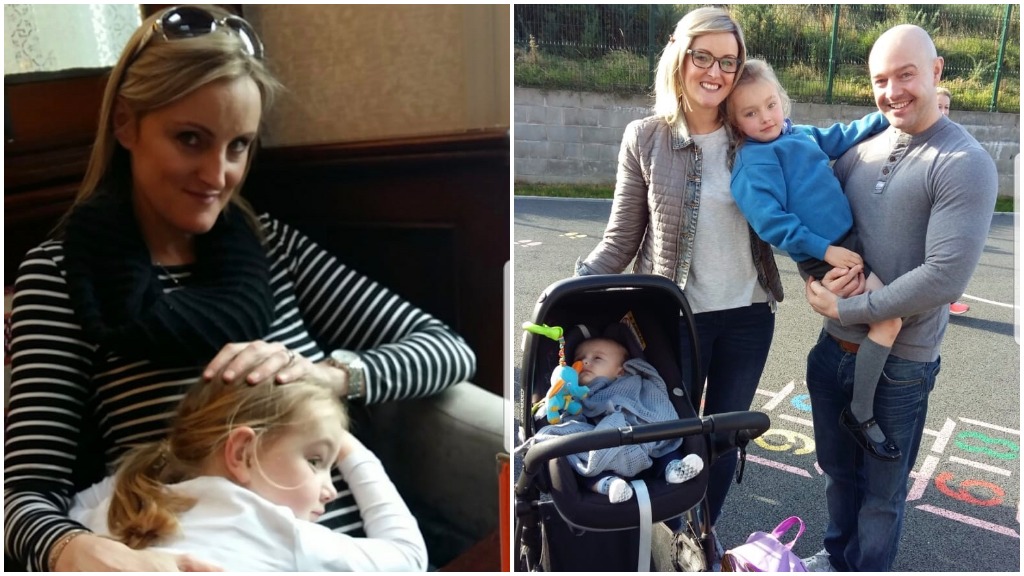 Her recovery has been a battle, a battle she couldn't have faced without the support of the Irish Cancer Society.
She found their Nurseline service in particular very helpful whilst on maternity leave, "I had symptoms that I just wasn't sure, 'Is this normal?', 'Is it not?'. They were just absolutely amazing".
We've heard thousands of inspirational stories like this throughout our Dare To Care campaigns and this is why we do it. We need everyone to do their bit and get behind the Irish Cancer Society so we can provide the people we love with the care they need.
You couldn't give enough to the Irish Cancer Society. The work they do is absolutely fantastic
After all, one in two of us will get cancer in our lifetime by 2020!
If you want to pledge your support, you can donate online at cancer.ie/dance or DONATE BY TEXT: Text DARE to 50300 to dontae €4
Check out Dianne's story in full by pressing the play button on screen.