Since Mairead was in Cork today, she invited Cork woman and Olympian Derval O'Rourke to join her in studio.
Things got off to a rough start when Mairead paid Derval something of a backhanded compliment...
"People don't realise how funny you are in real life, people think you're really sarky. You're kind of like the Posh Spice of Ireland's Fittest Family."
But being such good friends, they managed to get past this and talk about Derval's website that is a one-stop-shop where people can go for all their health and fitness needs. Derval.ie has lots of tips, videos, and recipes under the headings Nutrition, Fitness, Mindset and the newly added Pregnancy section.
The also shared some awkward stories from their time filming Ireland's Fittest Family together, and having their suggestions of wearing their own wedding dresses to Anna Geary's wedding turned down...?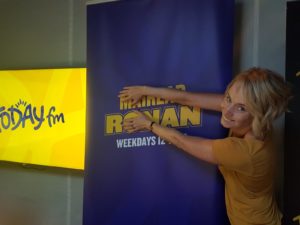 You can hear the chat in full by pressing the play button on screen.