The working dog is something that we're all in awe of – dogs that are trained by dedicated teams to help people with a wide range of needs.
The stories of these dogs and the people they help are told in a brilliant 2 part series on TG4, 'Saol an Mhadra Bháin/The Secret World of Working Dogs'.
Two of the stars are Yvonne Weaver and her guide dog Macy, and they joined Mairead in studio today.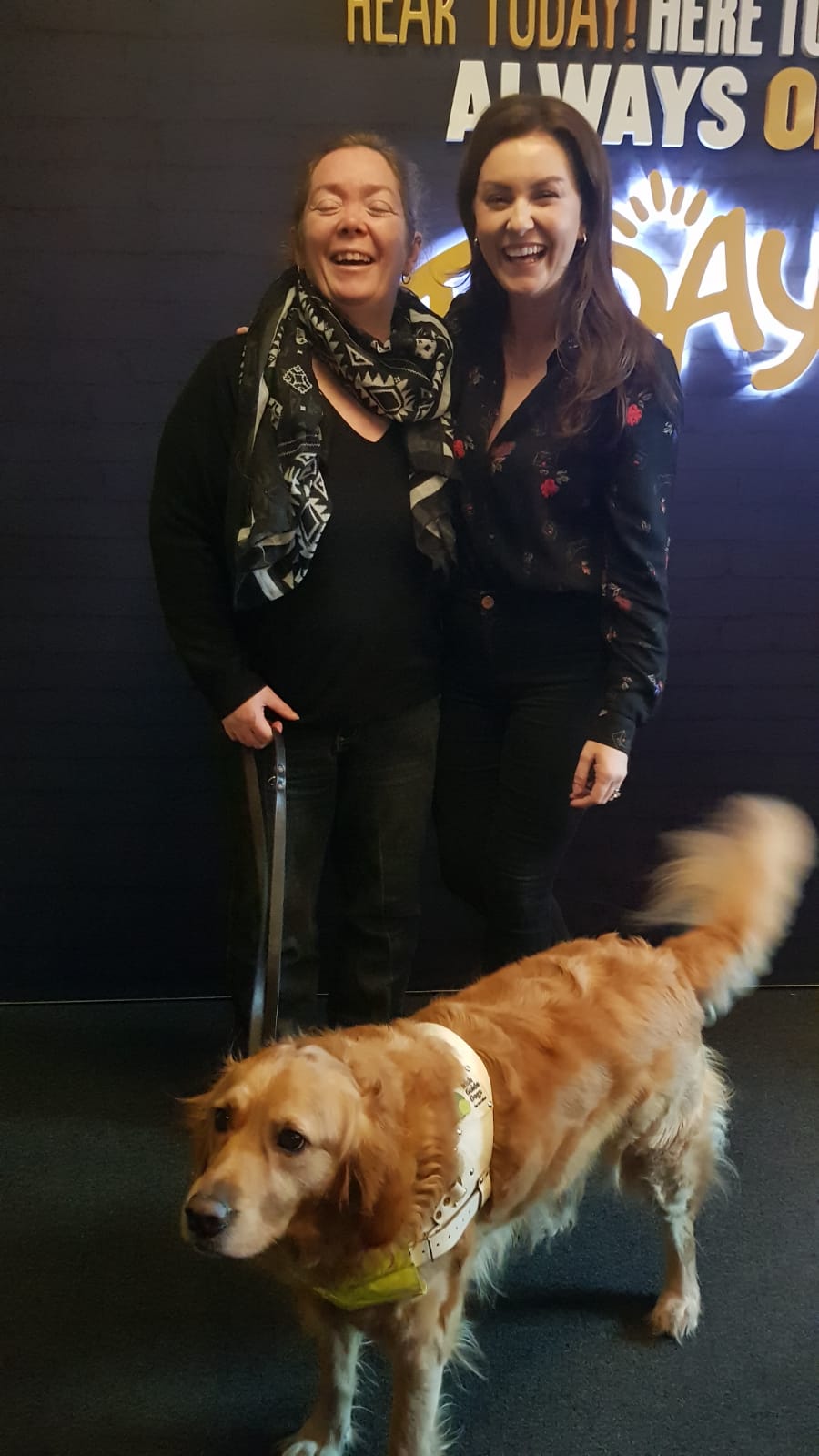 Yvonne lost almost all of her sight through cataracts and glaucoma. She used a cane but hated it, and she also had to rely on her husband Brian to be her full time carer.
However, when Yvonne met Macy they had an instant connection and were a perfect match. Now Yvonne has the freedom to do what she wants to do, and is really enjoying getting her independence back!
The 2nd part of 'Saol an Mhadra Bháin' is on TG4 tonight at 9:30.
You can hear the chat in full by pressing the play button on screen.