'Please, please reconsider, I'm begging'
FOGs fans worldwide still haven't gotten over the recent news of the band's split.
People blamed ROG, Paulie and Quinny's last Rugby World Cup themed song for Ireland's loss to Japan, so they decided to call it quits.
The Breakfast Show received this moving letter from two of their biggest fans, Isla & Senan Mulligan from Cavan, in hope they could resolve their differences: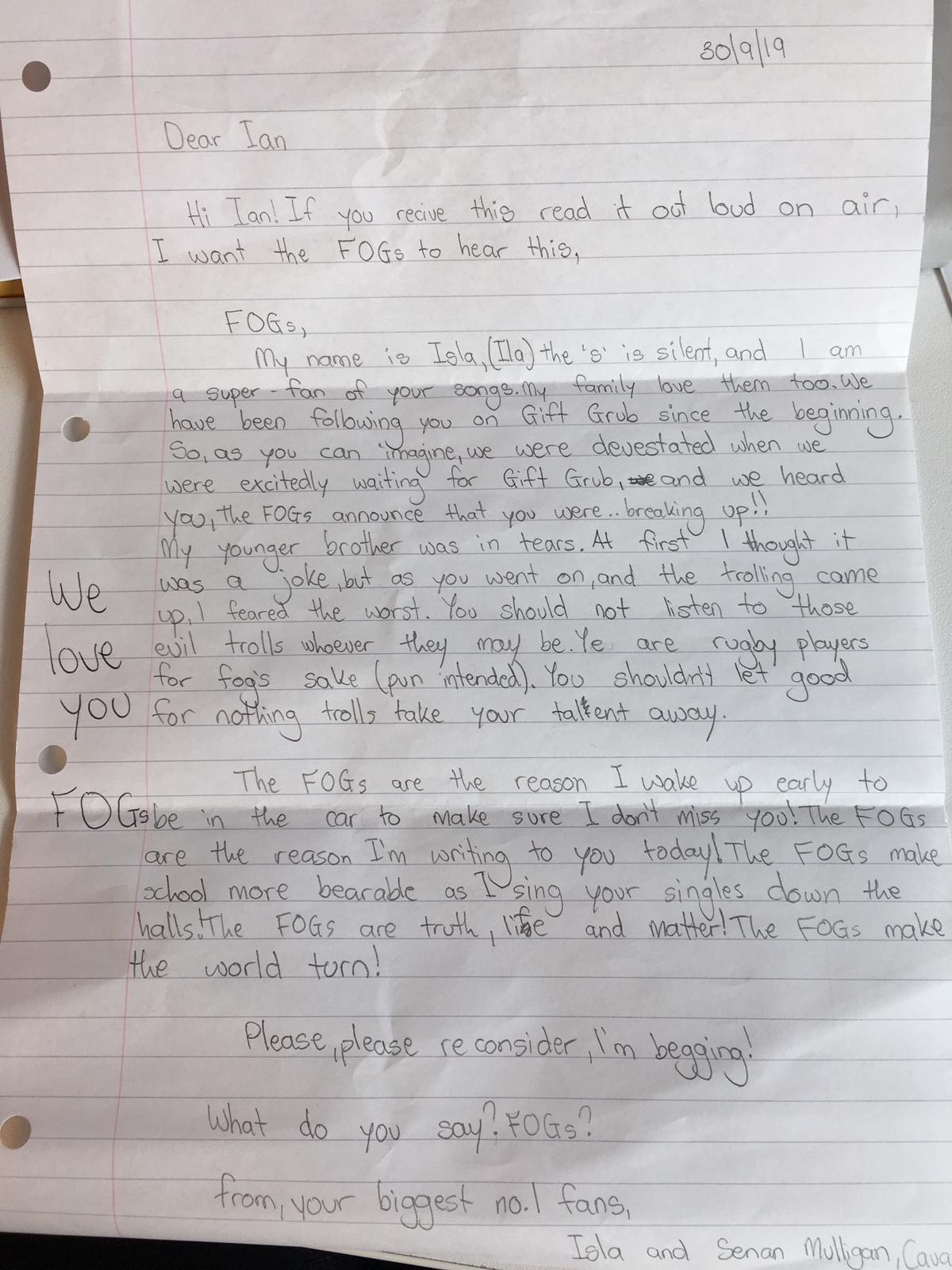 So Iano gave the lads a call, but things aren't good in the camp.
Check out the fun in full by pressing the play button on screen.
Catch Gift Grub on The Ian Dempsey Breakfast Show weekdays.