The changing of the guard
Ahead of Ireland's opening UEFA Euro Qualifier match against Gibraltar this Saturday, Roy Keane hosts a new season of his award-winning Radio ROY show.
In what is Mick McCarthy's first game as Ireland manager after a 17 year absence, Keano wants to know what his old rivalry has in store.
Mick takes us on a trip down memory but surely he's not thinking of bringing those former players back into the squad?
John Delaney is next up to go under the microscope and after his recent €100,000 loan fiasco with the FAI, he's got some explaining to do.
He should be a politician that fella!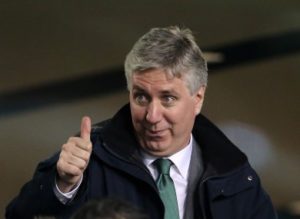 Check out the fun in full by pressing the play button on screen.
Catch Gift Grub on The Ian Dempsey Breakfast Show weekdays from 7am.