⬇️ CONGRATS! You've found Thursday's Axa Plus Rewards Card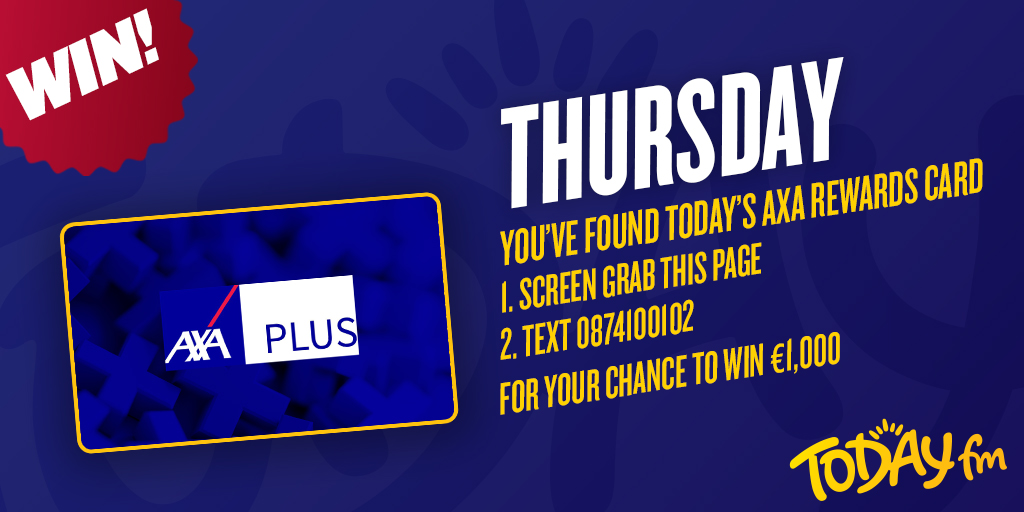 All credit to Grandads.
Roy Keane made headlines this week when he joined Instagram.
He can now hashtag with the best of them!
And within the first few days on the app the popular pundit revealed he is now a grandad!
Catch all the Gift Grub fun by pressing the Play button below.