And gets Gift Grub'd live on air
It's kinda hard to believe that it has been nine years since Joe Schmidt waltzed into Irish people's lives.
2010 was a huge turning point in Irish rugby, as Joe took the reigns at Leinster, only to become Ireland Head Coach three years later.
Since then, his coaching credentials include a Grand Slam, 3 Six Nations, 2 Heineken Cups, a European Challenge Cup, the first ever away win over South Africa and of course, two phenomenal victories over New Zealand. Ohh...and the small fact that Ireland were ranked No.1 in the world.
His win ratio is just under 73%. That's some stat lads!
Joe has always been a very private man who likes to keep his personal life out of the spotlight, but he has now decided to give people some insight into what it's like being an Ordinary Joe.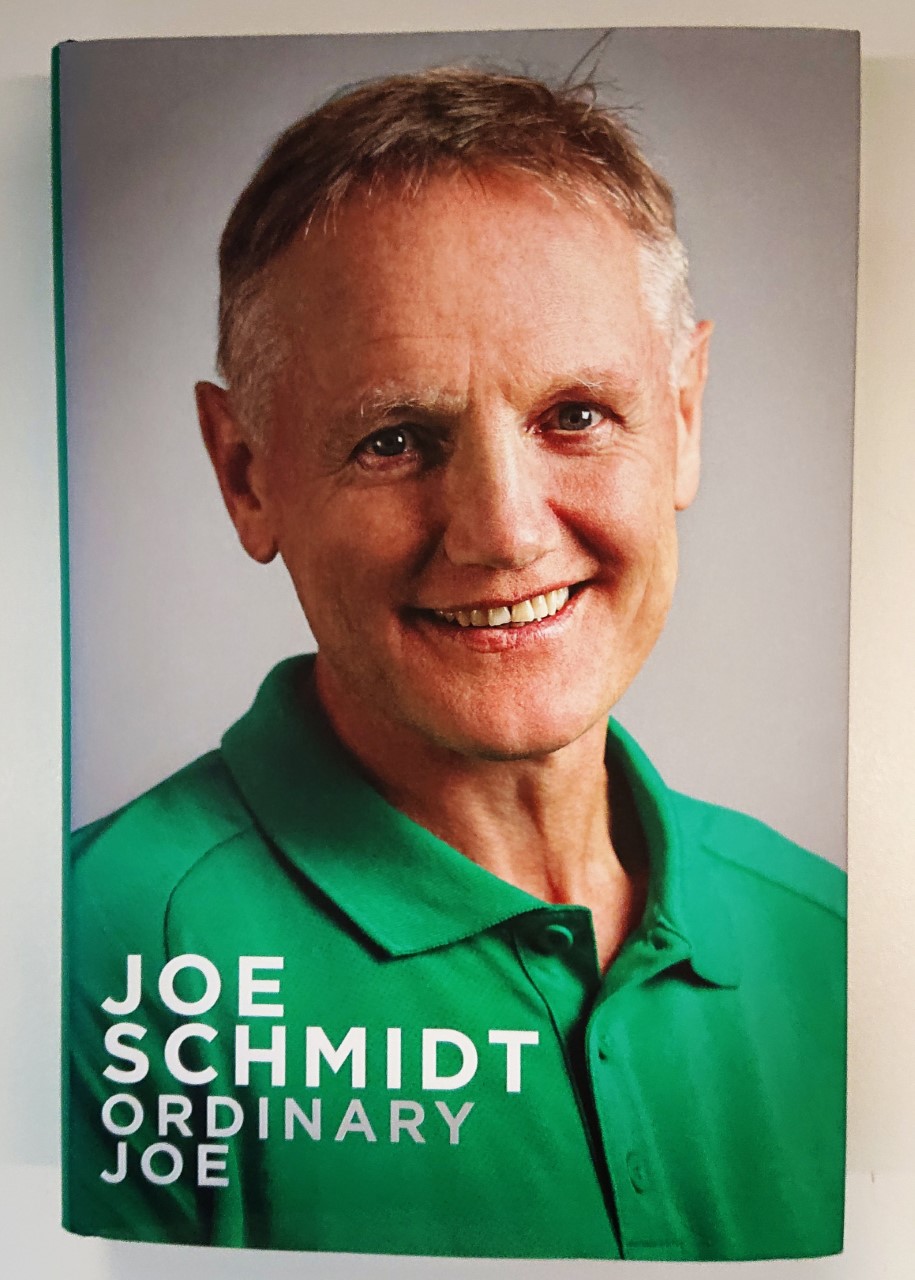 Speaking on The Ian Dempsey Breakfast Show, Joe has this to say about his private nature; "I think everyone has their own story to tell so I've just tried to stick with my story and not give anyone else's story away".
The New-Zealander continues by praising his wife Kelly (his "greatest sounding board") for everything she has empowered him to do and has a great laugh when Iano brings up the one and only time Joe was sent off in a game - by his dad.
The two men also discuss how the introduction of Joe's 'A Handshake a Day' broke down barriers at Leinster and reveals why it's paramount players control their emotions.
Seeing as Joe is such a huge fan of Gift Grub, Mario Rosenstock gave the show a call to have some fun via Drico, ROG and Eddie O'Sullivan - and Schmidt loved it!
His book may be called Ordinary Joe, but he's far from it. Ordinary is described as 'with no special or distinctive features; normal' and although he is very grounded, honest and humble, he has done more for this country than he will ever know.
An incredible human (dad, husband, coach, leader, teacher). A hero.
If you would like to chance to talk to Joe and hear more about his life, check out his Joe Schmidt In Conversation dates:
What would YOU ask #JoeSchmidt? Don't miss the chance to put your own questions to Ireland's most recent rugby coach on the highs and lows of the last 6 years by joining him on tour #OrdinaryJoe

Get your tickets here: https://t.co/5XEMifGov9 pic.twitter.com/yKPM3wmMIn

— Penguin Books Ireland (@PenguinIEBooks) November 12, 2019
Catch his chat with Iano in full by pressing the play button on screen.