West Is Best
In this week's edition of Aisling's School Tour, The Ian Dempsey Breakfast Show ventured west to Galway City.
Aisling Bonner from the Breakfast Show Crew visited Radharc na Mara Primary School in Mervue and spoke to a selection of kids from 2nd, 3rd and 4th class. The school was decked out with welcome signs and there was a guard of honour welcoming her in the front door!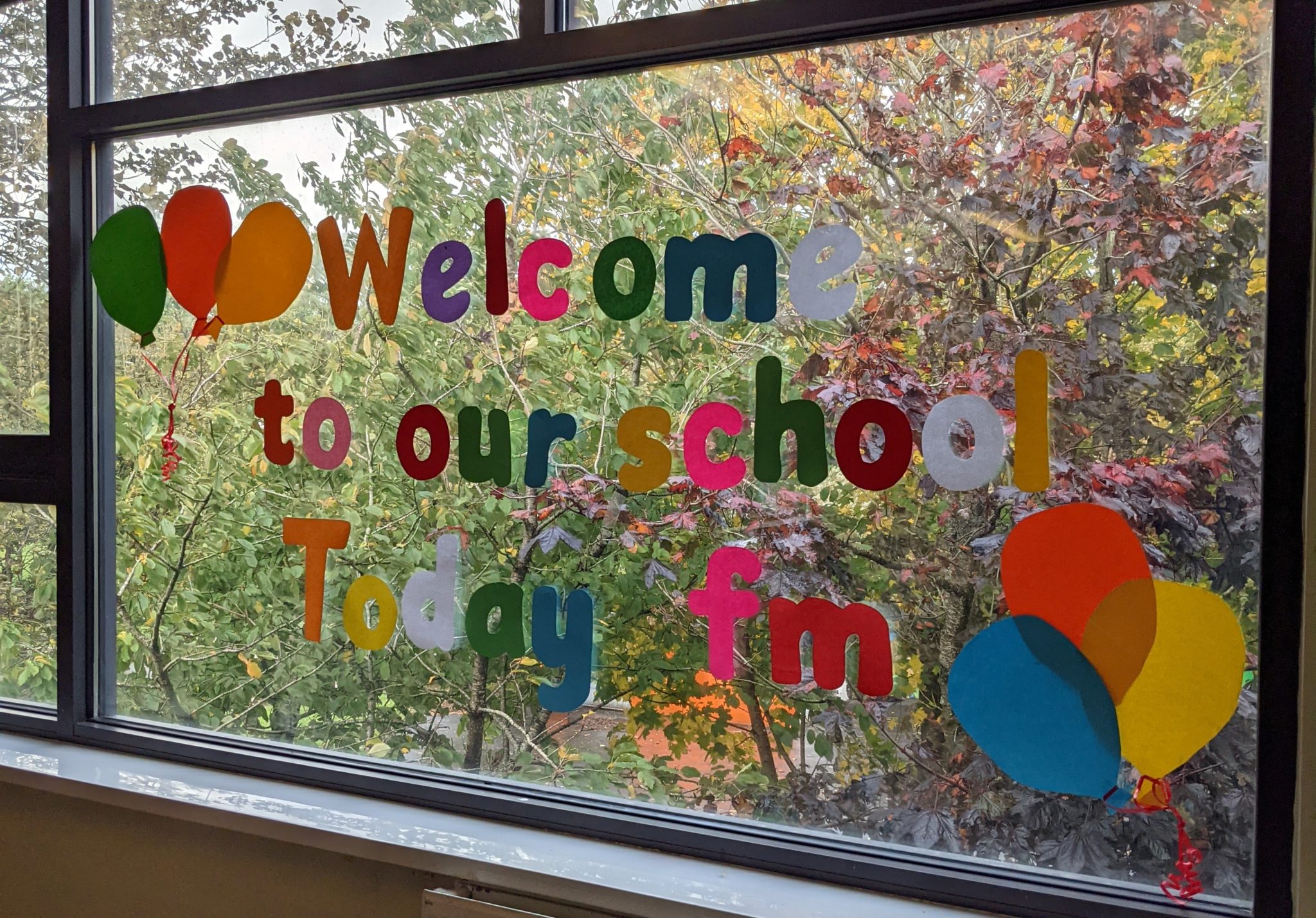 Aisling chatted to Eman, Celine, Mercy, Michelle, Biddy Scarlett, Abbie, Junior, Sorcha, Kacie, Edward, Scarlett, Sean, Hannah, Crystal, Shay, Elom, Cillian, Julia, Jodie, Eddie, Noah, Jesse, Tiffany, Charlie, Romeo and Leon.
Climate Change And Sibling Wars
Next week world leaders will meet at the UN Climate Change Conference in Glasgow. Aisling asked the kids what they would say to the powers that be if they were a guest speaker at the event.
And following a survey in the paper that revealed most sibling rivalries continue into adulthood, Aisling asked the students what they fought about most with their siblings and whether they thought they'd still argue as adults.
To hear Aisling's chat with the kids of Radharc na Mara Primary School, press the Play button above.
If you'd like Aisling to visit your school, send your details to breakfast@todayfm.com.