Andrew Smyth is a man who describes himself as a 'Bakineer' and is presenter of a very exciting show called 'Baking In Space' which returns as part of Science Week 2020.
However, the man from Co. Down first came to fame as a finalist on one of telly's biggest shows...'The Great British Bake Off'.
Since his time in the tent, he has worked with Discovery Science, the BBC and with Lorraine on ITV  also managing to find the time to bake a rotating jet engine cake for Prince William!
All this while working his day job as an Engineer for Rolls-Royce and using his baking to bring young people into Science.
Baking and Space travel whaaaa?
Well - What does the principle behind Baked Alaska and Space shuttle travel have in common? The air pockets in the meringue insulate ice cream from the heat of the oven in a similar way to how silicon fibres in space shuttles protect astronauts from heat in the atmosphere.
Although there was one question we forgot to ask... Erm...
Can you prevent a soggy bottom on re-entry to the atmosphere??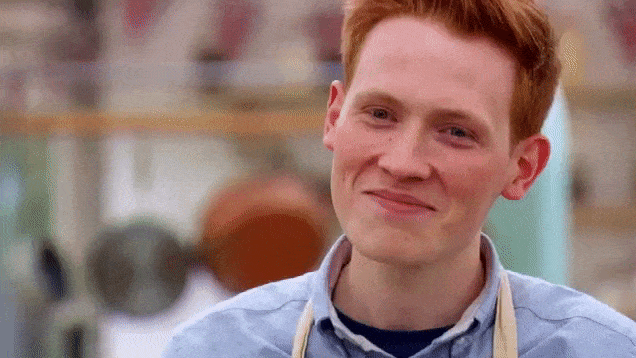 HOW TO WATCH:
His show is called 'Baking In Space' and is co-presented by Andrew and Dr. Niamh Shaw - it is all part of Science Week and the last showing is tonight @ 7pm.
Free tickets are available from:  britishcouncil.ie/baking-in-space