On the biggest TV show of the year in Ireland The Late Late Toy Show - one girl in particular really stole all of our hearts.
Saoirse Ruane told Ryan all about the journey she has taken with cancer and how she has bravely fought it every step of the way.
It was her story that kickstarted the Toy Show Appeal that eventually raised a phenomenal €6.5 million.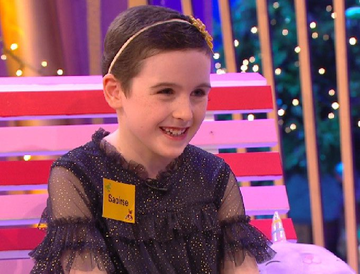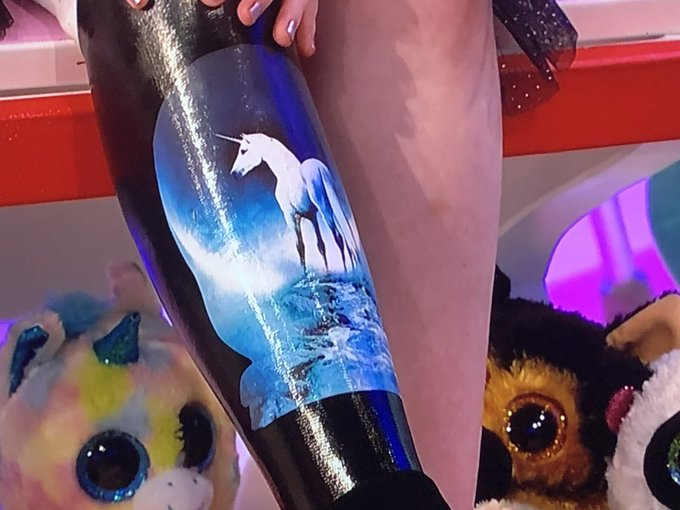 Weekend Breakfast with Alison Curtis was delighted to be joined by the 8 year old from Galway alongside her Mam Roseanna.
Saoirse told Alison all the stuff she's been up to since her appearance, "people ask me are you the girl from the toy show!?" her love of music, her favorite singers, (Kodaline visited her in Crumlin and she is a big fan!)
She is seriously talented (check out her singing in video below - some set of pipes) WOW!
But there was a catch in our call ;-) Weekend Breakfast wanted to surprise Saoirse and Roseanna - so we roped in our very good friend of TodayFM, Niall Breslin who has been a standard bearer in this country for positivity.
Rock star, writer, podcaster and studio owner. Bressie jumped at the chance to offer budding singer Saoirse a day of recording and a full tour of his Camden recording studios camdenrecordingstudios.com 
UPDATE - thanks to Steve from Kodaline for getting involved.
Thanks to @SteveKodaline and @nbrez for help making a young girl's dream come true and being absolutely decent legends 🥰

Saoirse Ruane on #WeekendBreakfast ❤️🦄🦸🏻‍♀️ pic.twitter.com/7mOOFE5o6p

— Today FM (@TodayFM) December 6, 2020
Saoirse regularly sings with her Mam. The bond between them is unbreakable.
MILEY CYRUS COVER
Here is Roseanna and Saoirse singing one of their favourite tracks, 'The Climb' by Miley Cyrus
Here is Saoirse singing her cover of The Cranberries - 'Dreams'
Listen to her voice!! So beaut! The minute we heard her sing #dreams in her audition tape for our tween choir it was an instant YES! #Saoirse #LateLateToyShow what a star!! So proud to have her sing with us on our Xmas song In support of @ISPCCChildline #togetheratchristmas 💚💚 pic.twitter.com/kQnQhQy91H

— Irish Women in Harmony 🇮🇪 (@irewomeninharm) November 28, 2020
Saoirse also sang as part of the tween choir in the beautiful, 'Together At Christmas' by Irish Women In Harmony