Gina and Karol Daly are better known as  'The Daly Dish'
Or as Gina says on her Instagram profile, "Yer wan with the air fryer!" 😂
These Instagram foodie superstars have been sharing their journey with food for only a few years yet have built up a following of over 200k people.
It's easy to see why - they're honest, engaging, funny, and super talented. They turn naughty foods into healthy alternatives while keeping all the taste.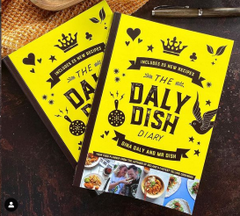 They are food magicians.
They joined us as part of Food Month on Weekend Breakfast.
Alison spoke to the two of them and apart from rumbling stomachs we had a ball!
Their videos have been a sensation - check out this recipe for 'Philly Cheese Steak' with 50k views!
WARNING: This will make you drool!!
View this post on Instagram