Believe me when I say I am NOT a runner. Running was always something I saw as a grueling exercise that only people who enjoy eating kale could do. It seemed impossible to me that someone could run 5km without stopping, let alone a marathon. Trust me, I am not a runner.
The only running I did prior to last October was running to answer the door to the take away delivery man when the bell rang. Yet when I started covering Paula MacSweeney on Early Breakfast, I found I had a lot of spare time and very little to do to fill it.
So I set about the mammoth task of trying to train my body to be able to run. Initially I set myself the target of being able to do 5k non-stop, without focusing on how long it took me. I downloaded the Couch To 5k app, laced up my smelly old runners and off I went.
I won't lie, the first day was hell on earth. I was frustrated and angry at myself that I could barely manage to run at a moderate pace for more than a minute without panting and spluttering. How could countless people, of all shapes and sizes do this, and I couldn't? I thought I would never be able to run 200 metres, let alone 5km.
I've never been one to see anything through to the end. I'm the type of person that throws the towel in the second it gets hard or the idea of failure comes into my mind. But I kept at it, mostly because I had nothing else to do with my day, but also because I knew I would get there. And I did!
After 8 weeks of running 3 times a week, I managed to make it to running 5k non-stop – and I enjoyed it. The concept of enjoying exercise was unheard of to me, so this was huge.
Once I reached the 5k mark I began to think, could I push myself further and manage a 10k? That's when fate and the Vhi Women's Mini Marathon intervened. As the official media partner of the Vhi WMM, the Today FM  team sent out an email looking for recruits to take part in the big day on June 2nd. I decided to take on the challenge, even though I assumed I'd fail, and signed up.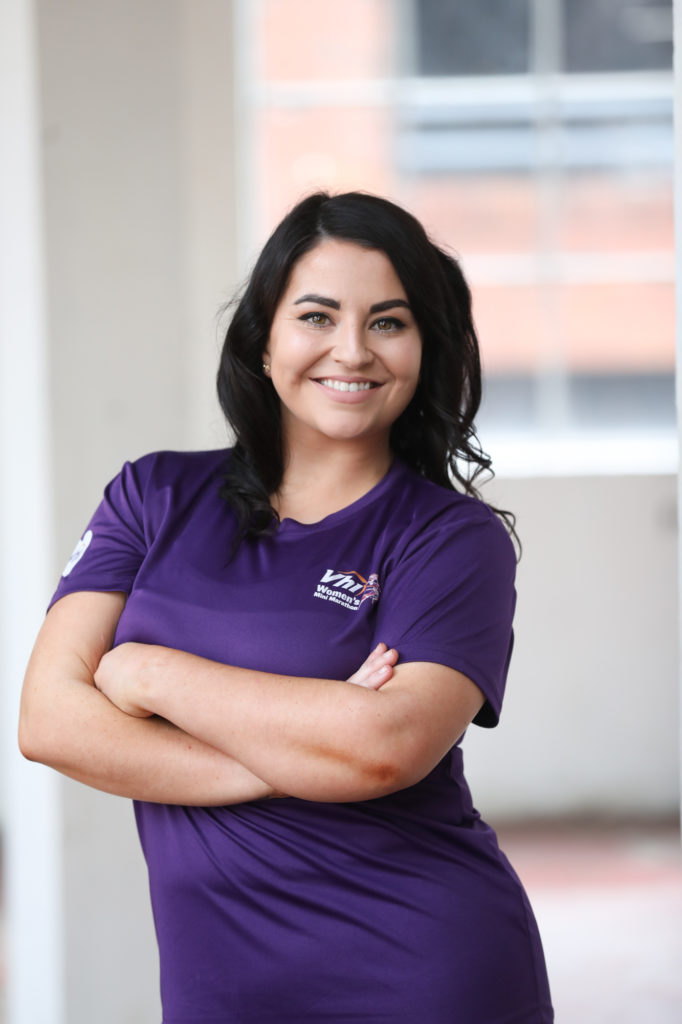 In order to get up to the distance, I began adding to the 5k bit by bit. Every few weeks I'd do an extra few hundred metres, until the day came that I ran 10km non-stop  for the first time in my life. And yes I cried, judge me all you want.
Physically, the benefits from running are endless. I feel fitter, healthier and happier than ever. I sleep like a log the night after a run, which is much needed when I'm up at 4am! I've also found I'm a lot more conscious of how often I used to drive or take the bus to places I could have easily walked to. I find myself a lot more willing to get out and get moving. With the warm weather approaching, old Pamela would have looked up at the sun and thought "Yup, a day for cans," where as now I see it as a great day to go for a run. (Don't worry, I'll still have the cans after.)
An unexpected plus from starting to run has been the benefits to my mind and overall mental well-being. As a person who tends to suffer from anxiety and low moods, I've found that running has improved the state of my mental health. I feel a lot happier and upbeat, as well as having an overall more positive outlook on my life.
Being an ambassador for an event like this is a big personal achievement for me. I never thought I'd see the day where I'd be in a position to run a 10k, let alone be an ambassador for an event as special as the Vhi Women's Mini Marathon.
I always thought running was for elite athletes, who wore peaked caps and spandex, and I was terrified starting out. So here's a few tips for those of you who are considering getting in to pounding the pavement and taking part in the Vhi Women's Mini Marathon.
Footwear
Make sure you invest in good supportive footwear. I made the mistake of wearing 6 year old runners in the beginning and I was plagued with shin splints. Believe me, you do not want shin splints.
Take it handy
Go at your own pace. It doesn't matter if Fionnuala on the treadmill beside you is running at 14 kph without breaking a sweat, if you're happy running at 8kph, you do you honey. If you're not sure where to start, take a look at the training plans that have been made up specifically for the Vhi Women's Mini Marathon here.
Music/Podcasts
Create a playlist full of songs that pump you up and get you going. There's nothing worse than How To Save A Life coming on when you're trying to push through the last kilometre. I've also found that podcasts are a great way to keep your mind distracted. You focus more on the voice in your ear than the shortness of breath or muscle fatigue.
Change Up Your Route
Doing the same route every day can get really boring and make you lose interest in your training. I like to do a mixture of running on the treadmill and running outdoors. Find a few variations of routes in your area and keep it fresh.
Bring a Pal
Running with a friend makes the task immeasurably easier. My running pal is my dad, Cyril. We use it as a chance to catch up and bond, as well as cheering each other on and pushing each other to go that little bit further. I mean it doesn't help that my father, who is nearly 40 years my senior, kicks my ass sometimes – but it's a small price to pay for the benefits and the memories!
The Vhi Women's Mini Marathon takes place on June 2nd, so what are you waiting for? Sign up here now and I'll see there!