*not as dodgy as it sounds
Rylan Clarke-Neal has said that he would like to have a magic button to give him anonymity once his working day is over. He always wanted to be famous, and now says being recognised everywhere he goes isn't all it's cracked up to be.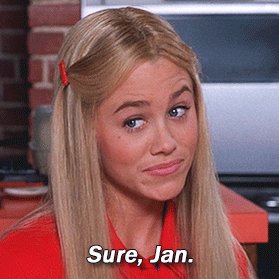 I know exactly what my Magic Button would do; it would allow me to eat whatever I want, without gaining weight or any other health repercussions. Bliss! However, I felt a little shallow when the listeners of Early Breakfast got in touch to tell me what they would do with their Magic Buttons… so many were about spending more time with loved ones. Oh.
"Paula my magic button would be to just be ready... currently trying to do make up after shower, so tedious. Wish I could just get up and go!"
"Paula - got my hair cut last week and have regretted it ever since. If I had a magic button, all I want is my hair to grow back!"
"Paula if I press the button can it magically give me a million euro?"
"My button would shut me down to sleep!" - Dermot Athlone
"Magic button: I'd have the hair back. I am a very bald man."
"Hi Paula. Great to hear u back. If I had a magic button I would have met her earlier in my life." - Paul C
"My magic button would be to go back in time to when I was small knocking around with my dad as he was my own super hero!"
"Hi Paula, welcome back… If I had a magic button I would just wake up and then I could hit the button and I would go from Silverbridge Co Armagh to Dublin within seconds. No driving!" - Ruairi
"The only magic button that's needed is a do over button for my girlfriend so when I say or do something that annoys her I can press it and have another go at saying or doing it different. That would be a life saver for me, no more sleeping on the couch!"
"I wish I had a magic button to get rid of this commute from Wexford to Dublin every day! But then again… I wouldn't get to listen to your show every morning!" - Tom in Wexford
"My magic button would be for teleportation so I never have to sit in traffic on my way to and from work!" - Tracey
"Magic button that I can get a job close to home… and maybe then I could leave the kids to school."
"Paula my button would be to change and erase where I parked my lorry last night and take note of the huge puddle I parked beside so when I hopped out of a lorry this morning in the dark, I wouldn't have jumped straight into it! I have wet feet and my jeans look like I'm back In the 90s wet flared jeans!"
"Morning Paula, if I had a magic button I'd press it and my 2 hour commute to and from work would be 2 minutes!" - Dan in Laois travelling to Cork
"Morning Paula, wish I had a magic button for my 7 month old to sleep!"
"My magic button would move traffic like Jim Carrey in Bruce Almighty!" - David Flynn, Westmeath
"Morning Paula good to have you back my magic button would be wake up on Monday and say thank God it's the weekend again!" – Johnny, Portlaoise
"Morning Paula. Welcome home,. Anyway, my magic button would work at helping me to understand what my wife and hormonal pre-teen daughter were really saying to me when I MESS UP!" - Mick in Wicklow
"A Magic Button would have to give me more time with my family and of course an endless supply of haribo jellies!"
"Good morning Paula, welcome back! My magic button would control the wind so it's always at my back. These bike commutes would be so much easier!" - Jeff
"Hey Paula. My button would bring me back to this time last year as my baby will be one in three weeks , the anticipation / fear/ impatience and now the utter joy from the best year of my life!" - Ed
"My magic button would make people that say "Brexit" self-combust!"
"Morning Paula, great to hear you back in the mornings. If I had a magic button, I would use it to bring me back to my school days when I was told by one of my teachers that I would amount to nothing in later years, and here I am with a great job great family and heading away on our third sun holiday this year… middle finger to you sir!"
"Good morning Paula, welcome back! You're smashing it! Magic button has to be time related! Time sneaks in and slyly steals our existence! In a flash we are married, our children are born and next thing they are graduating!!" - Eric
"Morning Paula. If I had a magic button I would press it and make sure everyone know the rules of the road!"
"Morning Paula welcome back! Constant sunshine would be great!" - Shane in Donegal
"Hi Paula, if I had a magic button I would  stop everything right now and enjoy life for what it is now. Just enjoy it while we can!"