Which of the band's songs will go into The Smithsonian? YOU decide!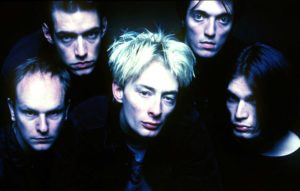 Since their formation back in 1985, Radiohead have established themselves as one of the greatest bands of their generation with some (Ed Smith) arguing they are one of the best of all time.
Since the release of Creep, their first single in 1992, the band have continuously pushed musical boundaries and defied expectations over the span of their 9 studio albums and their stunning  live performances.
Thom Yorke celebrated his birthday on Monday and to mark the occasion Ed will asking his listeners what Radiohead song they deem worthy of being entered into hallowed halls of The Smithsonian.
Despite the 35 million albums sales, countless accolades and adoration of millions of fans and countless critics, THIS will be the greatest honour the band will ever receive!
Which song will make it? Tune in from 7 to Ed's National Anthems to find out!