Less than one-third of tenants rent their accommodation by choice, according to a new survey by housing charity Threshold.
The remaining 71% rent in the private sector because they cannot afford a mortgage to buy a property or attain social housing.
While 70% of tenants have been renting for five years or longer and 44% still expect to be renting in five years' time.
The survey of more than 300 tenants - who had used Threshold's service - also found that 45% of tenants spend nearly one-third of their take home pay on rent.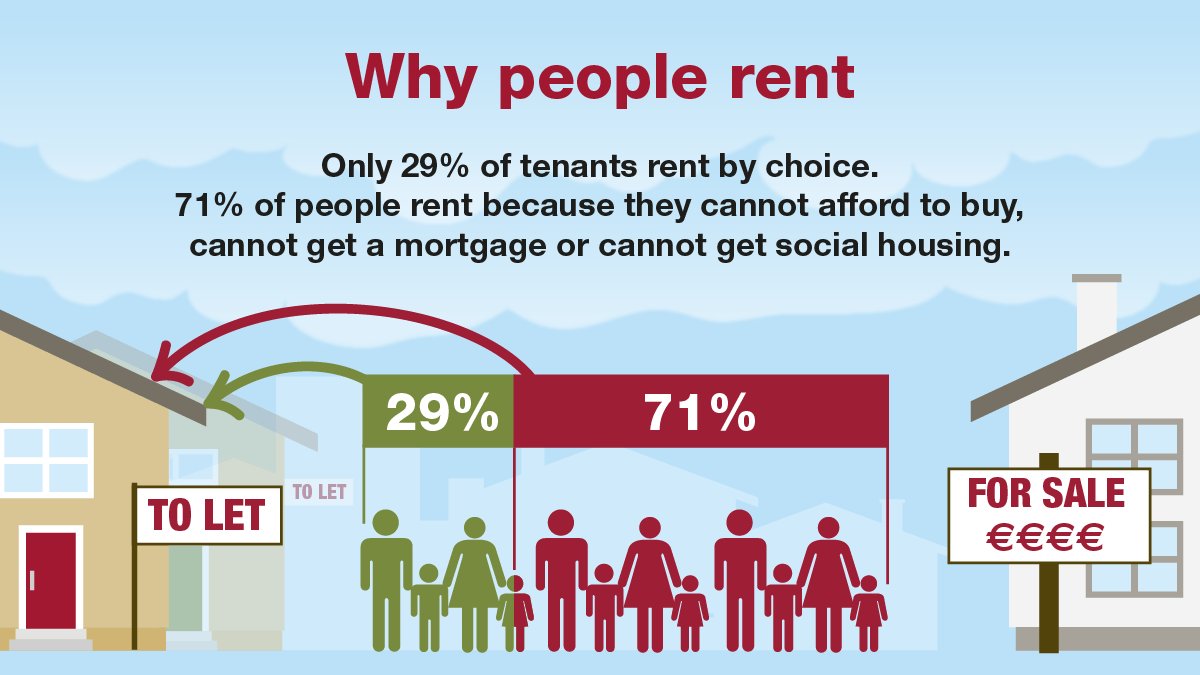 Threshold Chief Executive John-Mark McCafferty says it's of great concern that some of those are spending more than half of their take home pay on rent.
"Worryingly, one-in-seven are saying that they spend more than half of their earnings on rent.
"Given that if something else happens in their life - they lose a job, or their hours are reduced or another additional costs (such as) a child is born into the family - there are additional financial pressures.
"That might mean the difference between holding on to your home and facing homelessness".
Threshold is hosting a special event in The Mansion House in Dublin to mark it's 40th anniversary this evening.
It'll be addressed by the UN Special Rapporteur on Adequate Housing Leilani Farha.
She says the crisis in Ireland is among the worst she's seen: 'There's no doubt that what's happening in Ireland is happening in other places around the world, homelessness is a real concern for me as a global actor. But I do think there are particularities here that require some attention. The rapid rate in which homelessness is increasing here is really alarming. I read a statistic that since 2005, homelessness has increased by 100%.
#Dublin - Lots of cranes on the waterfront. What does it mean? Economic vibrancy? Luxury developments for the uber wealthy? pic.twitter.com/sjU3NjrLvp

— Leilani Farha (@leilanifarha) June 9, 2018