Manchester City have sought assurances from Liverpool that they will have a safe passage to Anfield for Sunday's top of the table clash in the Premier League.
City are concerned their team bus could come under attack from Liverpool fans just like it did in 2018 before the Champions League quarter-final.
There were bottles, cans and flares thrown at the City bus as it made its way towards the ground.
City have been made aware of social media posts circulating among Liverpool fans in the build-up to the game.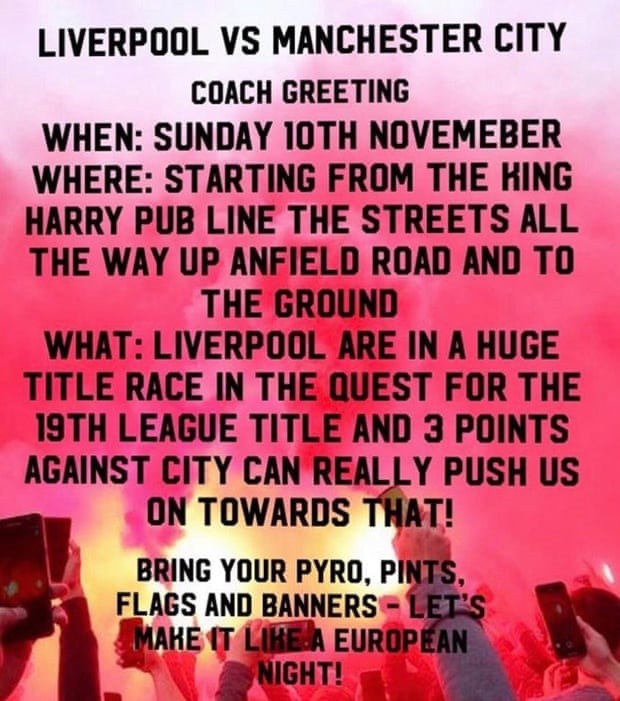 However, a similar message was also in circulation before last season's league meeting between the two clubs at Anfield and there was no trouble.
Merseyside Police were criticised when City's coach was attacked before the Champions League game in April 2018 after they published the route beforehand but this time the details will be kept secret.
Liverpool go into the game with a six-point lead over City and 2003 was the last time City won at Anfield.
Pep Guardiola's side are the last team to beat Liverpool in the league, winning 2-1 at the Etihad Stadium last January.