Shopping in this post-Brexit world can be confusing and when it comes to your consumer rights the confusion doesn't stop there.
March 15 is World Consumer Rights Day, so what are your rights when it comes to faulty goods or even your right to a refund if you simply change your mind?
How well do you know your consumer rights?
What if you change your mind?
Last week you bought a coat but you were in a hurry and didn't have time to try it on. When you took it home you realised it didn't quite fit. You have the receipt. How many days do you have to return the coat and get a refund?
It actually depends on the shop policy. If you buy goods in a shop you are not automatically entitled to a refund if you change your mind, therefore the options available to you will depend on the shops policy.
However, if you buy goods online from an E.U. business you have more consumer rights than when you buy from a shop. You can change your mind and cancel your order at any point before your goods arrive. Once your goods arrive you have a further 14 days to change your mind and cancel your order for a full refund.
Shopping Post- Brexit - Where in the world are you shopping from?
A common misconception is that if you buy from a website ending in '.ie' you are guaranteed to be buying from an Irish business.
The reality is that a '.ie' website address does not mean that you are shopping with an Irish business.
It is really important to check for the registered address of the business before you buy as your consumer rights will be different if you buy from a business outside of the EU. You have stronger rights if you buy from an Irish or E.U. business. Also, if you buy from outside the EU, which now includes the UK, you may have to pay additional taxes and charges.
Does a sale price mean no refund?
Picture this: You bought a coffee machine in a shop on sale, however when you went to make your first coffee, it was stone cold! The business tells you that they don't offer a refund on sale items and you were told of this before you made the purchase. Are you entitled to a refund?
The answer is yes, as you have the same rights shopping in the sales as you do at any other time of the year. This means that if you buy something that turns out to be faulty - even if you buy it in a sale - you are entitled to a replacement, repair or refund.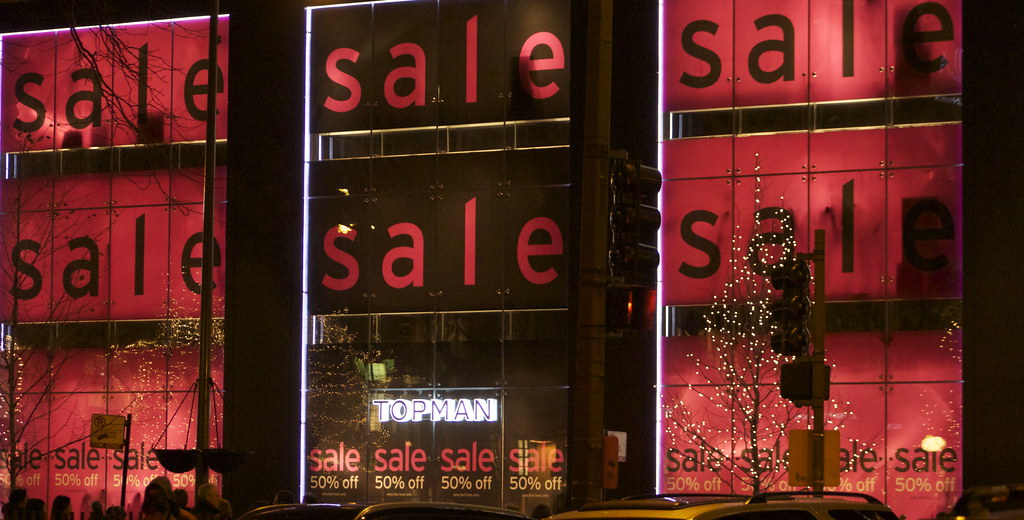 All businesses selling goods into the EU should inform you of the total price of your purchase before you pay, including any additional taxes or handling charges that may be payable on delivery. If you buy online from a UK business and get an unexpected bill for additional charges from the delivery company, you can refuse to pay and request a refund. Visit the CCPC's Brexit hub for more information.
A store policy cannot overrule your rights under the law. So no matter what is written on a sign displayed in a shop or in a policy on a website, you are entitled to your consumer rights and a business cannot change them. Visit ccpc.ie for more information.
Help I purchased a faulty fridge - who should help me?
You buy a fridge and it turns out to be faulty. Who is responsible for solving the issue – the shop you bought it from or the manufacturer of the fridge?
In this instance the shop you bought the fridge from is responsible. You paid the shop so your contract is with them and it is up to them to ensure that the issue is resolved. You are entitled to a replacement, repair or refund.
Did you know? If an item has a fault and the shop offers to fix it, the repair should be permanent and the problem should not reoccur. Where the same fault happens again, you can ask for a replacement or a refund. The shop is not allowed to insist on carrying out a certain number of repairs before they offer you a replacement or refund.
Do I have a right to a receipt?
If I buy something in a shop, are they required to provide me with a receipt?
The correct answer is no. A shop does not have to provide you with a receipt, however, it is important to ask for one as proof of purchase and the price you paid. You may need it later if a purchase turns out to be faulty.
A receipt is not the only way to show proof of purchase. You could also use a credit or debit card statement, an invoice, or if the product is own-brand and has clearly come from the shop in question, this may also be accepted as proof of purchase. Visit ccpc.ie for more information.
Sometimes we all need a little help to know what our rights are. From booking holidays to buying second hand cars - the CCPC is here to help. Visit ccpc.ie for more information about a wide range of consumer topics and issues or to speak to an independent consumer rights expert call the CCPC's dedicated helpline on 01 402 5555.