There are some things in sport that are inevitable. Chelsea will always sack their manager. Mayo will always fall short of winning All-Irelands. And in the NFL, Patrick Mahomes and Tom Brady will always get their teams close to winning it all, writes Matthew Carolan.
On Sunday, we saw Tampa Bay beat Green Bay, which will result in Brady's 10th Super Bowl appearance, plus Kansas City now have a chance to defend their title as they beat the Buffalo.
Shocked
Green Bay shoot themselves in the foot
Credit is due to the Buccaneers. They have improved as the season has gone on, and the influence Brady has had on this team can be seen in the most evident way possible - they are going to the Super Bowl. But where credit is due for one team, a lot of criticism should be directed at the other.
The Packers were favourites to win on Sunday. As a 13-3 team playing at home, with Aaron Rodgers as their quarterback, they would be favoured against most teams at home. But for the best part of the game, they never looked like winning.
Tampa Bay took the lead early on and although Green Bay fought back into it, there were two sequences that demonstrated why they would not win. The first instance came at the end of the first half.
Leading 14-10 with seven seconds left, all Green Bay had to do was keep their coverage tight and keep Tampa Bay to a field goal, or alternatively, force a sack and end the half. Instead, they left Brady with ample time to find a wide-open Scotty Miller for a touchdown, thus making it 21-10 going into the break. A dagger to the hearts of Packers fans.
The second instance came at the end of the game. Green Bay pulled the game back to 31-23 and had the ball in the Tampa Bay red zone. With just over two minutes left, it was highly likely that this would be their last chance to get points. On third down, Rodgers escaped the pocket and looked to have space to run in for a touchdown, but instead he threw it for Adams who could not reel it in. Fourth down.
Green Bay needed eight points; a touchdown and a two-point conversion. So what did they do? They kicked a field goal to make it 31-26 and prayed that the same defense that left Scotty Miller wide open to end the first half would force Tampa Bay to kick the ball back to them. Needless to say, the Buccaneers got enough first downs to end the game, ending the Green Bay season there.
Speaking about the fourth down decision after the game, a sombre Aaron Rodgers stated it was not his decision, and that a lot of players' futures in Green Bay are uncertain, including his.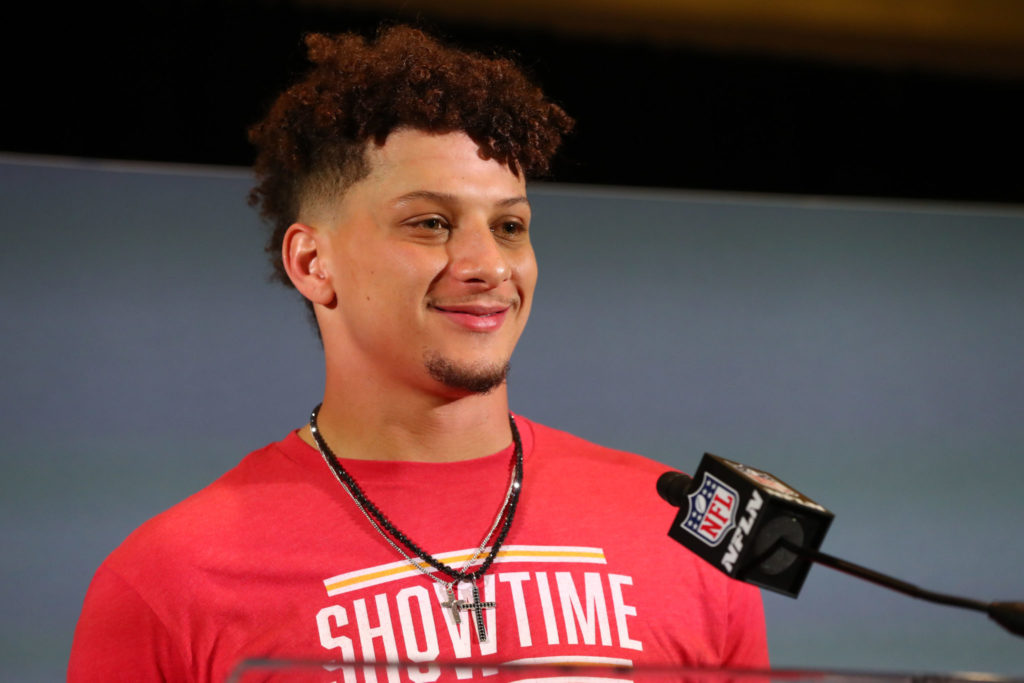 Not Shocked
Kansas City turned it on when they needed to
The kicking epidemic continued into the late game too, as the Buffalo Bills opted for field goals on numerous occasions instead of trying to put up touchdowns against the best team in the NFL.
Going into Sunday, much of the verbatim around the game between Buffalo and Kansas City was that the Chiefs "were not winning by enough all season" and that "Josh Allen was playing as good as Mahomes". Both of these statements held some truth. Allen was having a great season. The Chiefs were only winning by seven points or less for most of the season.
But another way to look at it is this: the Chiefs experiment throughout the season so that they can turn up the dial in the playoffs, and barring how they looked when Mahomes got injured against Cleveland, that is what they have done.
We have been very fortunate to witness greatness in the form of Tom Brady over these past 20 years. He has shown how to win time and time again through ruthless efficiency and knowledge of the opposition. As Kansas City head to their third straight AFC Championship, it is hard not to get that same sense of greatness from this team.
The Chiefs are not like any of Brady's teams, though. They are so relentlessly creative and fun that, as Tony Romo pointed out in commentary, "there is a new wrinkle every week" with them. Indeed, the Chiefs showcased nuanced plays that were enhanced from previous weeks. They found Kelce with underarm passes not once, but twice. Kelce might be the most dominant receiver in the league right now, and he is a tight end. When you pair that dominance with innovative schemes, he becomes borderline unplayable.
Kelce is not the only threat for Kansas City though. Tyrek Hill is one of the fastest players in the league, but also one of the most twitchy. He jukes players with ease and despite the fact that he is so fast, he can stop flat to go another direction with ease. Hill had nine catches for 172 yards on Sunday. To get that many yards in an AFC Championship is quite special.
Even when it looked like it was going to be a long night for Kansas City, they bounced back seamlessly. Mecole Hardman dropped a punt at his own one-yard line, which resulted in a Bills touchdown, putting them 9-0 up. But as we know from last year's playoffs, even a 24-point lead might not be enough against this Chiefs offense. Hardman reacted well to his mistake to rush for 50 yards and get a touchdown, too.
Even defensively, the Chiefs are capable of being strong. They are not a consistent unit who shut down teams, but in situations they get it right. Their defensive coordinator, Steve Spagnuolo, has the experience of course, as he won two Super Bowls already (one with the Chiefs last year, and one with the Giants - against Tom Brady).
Going into the Super Bowl, there should be one stark lesson on a giant yellow plaque from this weekend for Tampa Bay. Do not settle for field goals.
Written by Matthew Carolan.
Read Matthew's 'Shocked, Not Shocked' from last week here.