"Blur…no, Oasis, I mean Oasis!"
Today in 1995 the biggest battle in music took place. No, not the Richie Kavanagh V The Prodigy debacle...this one: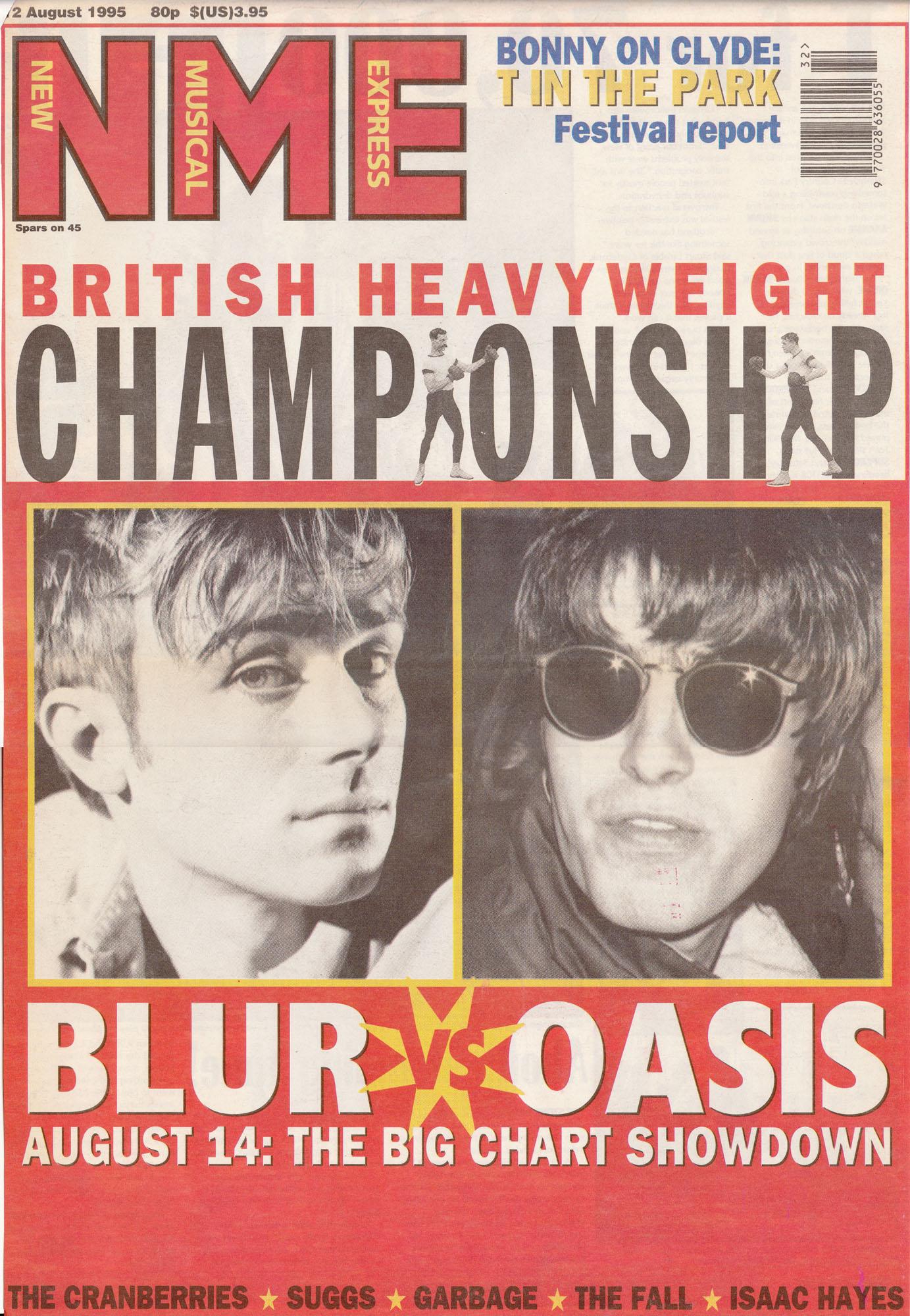 Steve Sutherland was the Editor of NME at the time and shared this brilliant memory of a raucous time backstage at the NME Awards:
"Blur and Oasis had both won a number of awards, and there was a coming together backstage between Liam and, I think, Alex from Blur, where Liam had a go at him and called him all sorts of parts of the female anatomy. And Graham, bless him, who was very drunk, walked up and kissed Liam on the cheek. Alex was the one they really didn't like, because he was Little Lord Fauntleroy, foppish Alex. He really wound them up. Oasis didn't think that Blur were proper rock stars, and Blur didn't really give two figs what Oasis thought of anything."
It captured fans worldwide (even making the front-page of the papers in Norway) but most notably in the UK and Ireland.
It took up feature slots on debates shows and the news.
Someone put together a cracking compilation of the Britpop bickering between the lads:
Were you with the posh London college boys who loved a beaded necklace or the rowdy lads with the anorak addiction from Manchester?
It was so big that it entered the fabric of Irish pop culture and attained immortal status by appearing in Father Ted:
Which side of the musical fence did you fall?
Claire Beck put it to the lunchtime listeners and this was the definitive result two decades on from Irish fans:
On this day in 1995 the biggest battle in music took place

It made worldwide headlines and a place in Irish pop culture history by featuring in Father Ted @clairebeck1052 wants to get the definitive Irish music fans view on this debate. So, in the words of Father Damo:

— Today FM (@TodayFM) August 14, 2019
It brought back lots of memories of people who attended the huge Oasis gigs a year later in Pairc Uí Chaoimh in 1996:
I was there !!! Brought a dog lead , tied it to my friend so we wouldn't loose each other pic.twitter.com/6Vff5DDAYL

— karen furlong (@kfurlong45) August 14, 2019