Conor McGregor probably has this already.
If you're a fan of setting fire to your wallet or you have so much money that you dive into a pool of cash every day like Scrooge McDuck then THIS is for you!
Super expensive fashion label GUCCI have a shell suit on the website that will set you back a cool €2,300.
It looks like they're hedging their bets on a Mayo V Dublin All Ireland Final!
"It's the perfect sports attire for that muddled football fan sitting on the GAA fence!"
This is the full look that GUCCI suggest: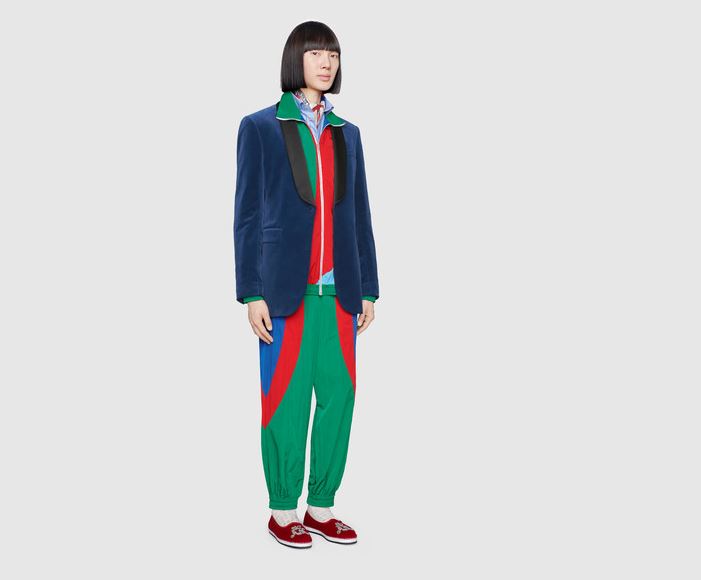 So, if you want to look like a cross between Vicky Pollard / The Scousers in Harry Enfield / Hugh Hefner and a total Bell-end then you're sorted! Click HERE
However, you'll need about €5,000 in your back pocket... the jacket alone is €2,200 and the slippers nearly €800!!!
The Muireann O'Connell show recommends you just got to Ebay and get one for twenty quid.
SORTED.