In April of this year the family of Peter Mayhew confirmed the actor had died in his home in Texas:
The family of Peter Mayhew, with deep love and sadness, regrets to share the news that Peter has passed away. He left us the evening of April 30, 2019 with his family by his side in his North Texas home. pic.twitter.com/YZ5VLyuK0u

— Peter Mayhew (@TheWookieeRoars) May 2, 2019
Mayhew was best known for his portrayal of Chewbacca in the Star Wars films, a role he played in the original trilogy, the prequel trilogy in the early 2000s and in The Force Awakens in 2015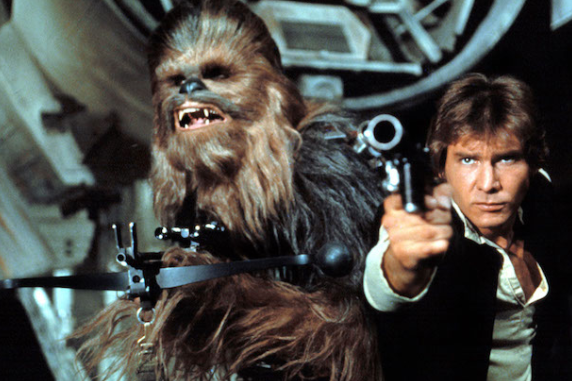 Chewbacca was the right hand man of Harrison Ford's character Han Solo, having traveled through the galaxy together for years, so Harrison and Peter spent countless hours together on set.
Harrison appeared on The Tonight Show and spoke to Jimmy Fallon about the loss of his good friend Peter and about how much he put into his performance  as the world's most beloved wookie:
It was really hard for him to do what he did...for all of us. He did it with real dignity and class. He was a really neat guy... I miss him.