TUK THE MAGIC DRAGGIN'
If you're a big boozer you're familiar waking up with an epic hangover and looking in the mirror and realising you're so dehydrated you actually look like E.T.
Then you check your bank balance and realise you thought you were the Milky Bar kid at the bar buying shots for everyone. And finally fling your phone across the room when you read the texts in your sent box.
WHAT THE TUK?
But have you woken up and received a notification on your phone with an eBay receipt congratulating you on placing the winning £20,000 bid on a 1971 Bangkok tuk tuk?
Well that's exactly what happened to this dude and he's decided to embrace his drunken idiocy and take it one step further by hoping to break a speed record in his new little tuk tuk!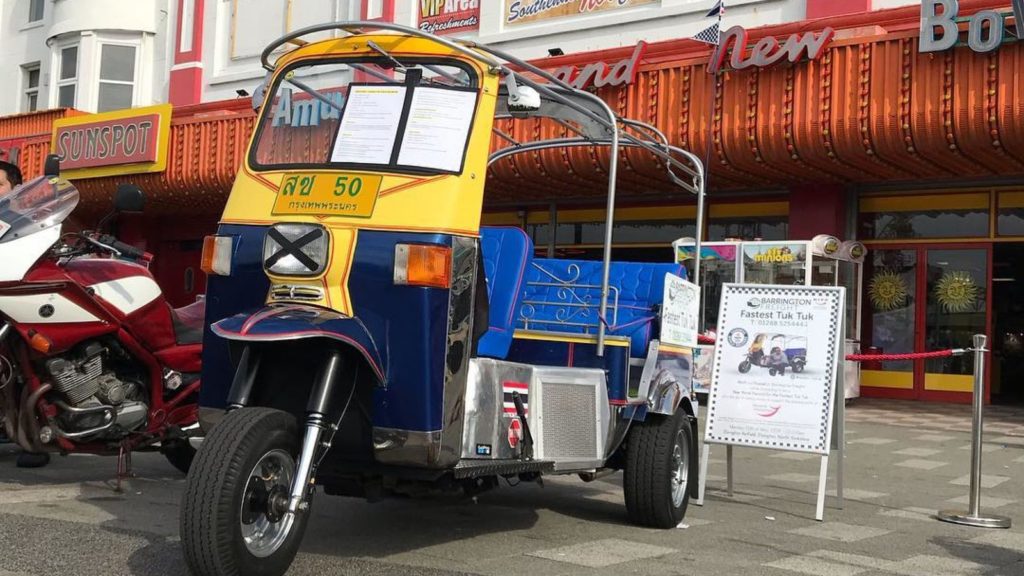 "Imagine explaining to your straight-talking Essex wife that, after she went up to bed one night, you ended up buying a Thai tuk tuk from a bloke on the internet."
Now he's teaming up with his cousin Russell Shearman, 49, to attempt to break the current tuk tuk land speed record of 68mph (109kmh). After the rebuild, Mr Everard, who runs a freight firm company, hopes the tuk tuk will reach speeds of 90mph (145kmh).