Cheltenham punters to get an exclusive first taste of 'British Tears' at Paddy Power fanzones
Paddy Power are at it again! The bookmakers have become known for their cheeky jibes towards Britain during big sporting events and they've gone all out for Cheltenham.
Teaming up with Third Barrell craft brewery in Dublin, Paddy Power have created their 'British Tears' lager, which we're sure will be hard to swallow for our neighbours across the Irish Sea.
Want to be one of the first to experience the sweet taste of 'British Tears'? Find out how you can below.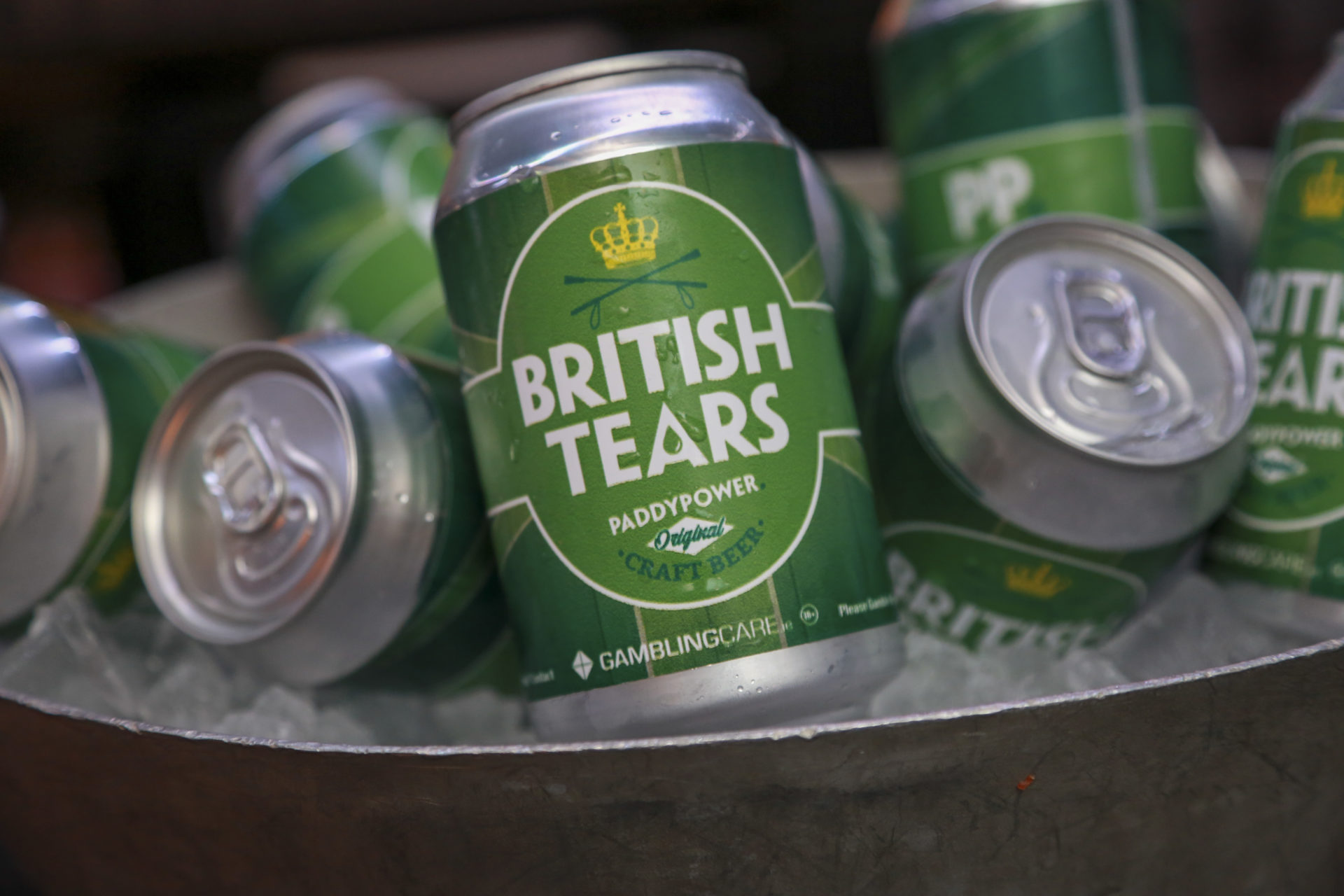 Paddy Power promise to give punters attending their Cheltenham fanzones an exclusive taste of "British Tears" if an Irish horse wins on Gold Cup Day.
The fourth and final day of the event is always an exciting one. Fans can come together and roar on the action on March 17th in fanzones in The Camden in Dublin and Monroe's Tavern in Galway.
And the odds are pretty good for getting that first sip of 'British Tears', with Irish runners expected to perform very well.
Paddy Power currently make it an odds on shot (1/2) that the Irish will clean up by winning 19 or more races during the four day marathon.
If just one of the Irish runners win on Friday of the festival, Paddy will be pouring thousands of complimentary glasses of 'British Tears' for all their Cheltenham Fanzone guests.
Plus, there'll be great entertainment on the day with Hardy Bucks star Owen Colgan hosting the event in Dublin, while honorary Irishman Damian Clarke will take the reins in Galway.
The Paddy Power Cheltenham Fanzone will be at The Camden in Dublin and Monroe's Tavern in Galway on March 17th , from 10am – 10pm. Tickets are available here.
Gamble responsibly. Drink responsibly.