Where do you stand in the teabag in or out debate?
A Boom and a slap is what you'll get from Charlie XCX if you are one of those people that leave the bag in the cup for an extended period of time.
The singer was on an Aussie breakfast show with the hottest topic in the world right now...
Bag IN or Bag OUT?
She said, "I think two minutes tops, people who leave it in for ages...that's a weird vibe and people who leave the tea bag in and drink the tea are crazy!"
We have to say we do agree. Too short and it's weak too long and it's tar.
The happy medium is the only cup of cha.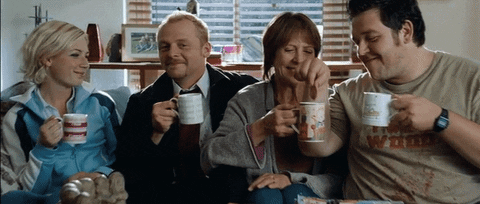 The great tea debate is raging ☕ How long should you leave a bag in the cup?

(Feat. special panelist @Charli_XCX) pic.twitter.com/zumO3DA11H

— Sunrise (@sunriseon7) August 12, 2019
As with all tea debates it got feisty:
Make tea in a teapot, you uncivilised animals.

— Joe Ryan (@joetheminesryan) August 13, 2019
When she's not debating tea etiquette the 'Boom Clap' singer is busy getting tied to mechanically propelled vehicles in the rain.
Put the kettle on and listen to this...It's a TUNE!