Time to get the Mariah CD out...
It has become an annual event at this stage.
Not The C Word, I'm talking about the outrage at the Brown Thomas Christmas shop.
If you're mind is still in flip-flops and an anorak, look away now. The feeling that Irish people have to finally let go of summer is a tough one to take. It's a bit like seeing 'Back To School' signs when you're a kid. I still shudder when I see one.
But if you're like this...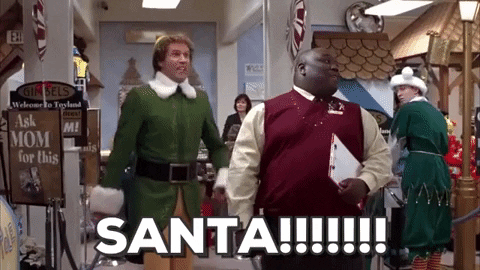 Read on.
Eagle-eyed consumers....or not (let's face it tinsel laden trees and massive bauble decorations are hardly subtle) have been posting videos and pictures of the infamous annual rage maker.
Is it happening earlier every year, or does it just feel that way?*@brownthomas is opening its Christmas shop today, the 15th of August.

*It's opened two days earlier this year pic.twitter.com/TThfdUh9eu

— Hannah Elizabeth Murphy (@HanElizaa) August 15, 2019
People weren't impressed:
The virgin Mary is only in her second trimester of pregnancy and brown Thomas already have their Christmas shop open ‍♂️

— Maurice Barry (@barry_maurice) August 15, 2019

Even Mattress Mick weighed in:
I love Guerilla marketing but I cannot understand why a shop of the caliber of Brown Thomas find it necessary to open their Christmas Shop this early . After all the kids are not back at school yet . What do you think . Cheers.

— Mattress Mick (@mattressmick) August 14, 2019
Buy a new Irish Made Mattress now and get a FREE Cadbury's Cream Egg for Easter 2020 . Cheers Brown Thomas .

— Mattress Mick (@mattressmick) August 14, 2019
Some people are really annoyed:
Xmas shop opens in a Brown Thomas in Dublin..stop that now..I am walking around in shorts,t-shirt and flip flops..it's fucking August...

— Arthur Keogh (@akeogh38) August 15, 2019
Former Mrs Brown's Boys actor Rory Cowan even travelled forward in time to get into the shop:
It's August 18 and ⁦@brownthomas⁩ have their Christmas displays out. I thought I was on hallucinogenic drugs when I got off the escalator and saw this. Has Mary even told Joseph she's pregnant yet? pic.twitter.com/EcohU1r4Ty

— Rory Cowan (@1rorycowan) August 14, 2019