Snug? Food? Music?
What are the things that make up a perfect pub experience?
Today @FERGDARCY is chatting about the local.

What are the 3 ingredients that make up the perfect pub? A snug? A perfect Guinness? The Bar person? ‍♂️ Bacon Fries? Dart board?

Tell us:

1. _______________
2. _______________
3. _______________ pic.twitter.com/YrktfNkUR6

— Today FM (@TodayFM) September 17, 2019
There was a huge response as everyone from punters to actual pubs got involved:
Fergal, 
1 perfectly served drinks to all involved
2 happy friendly staff
3 and as in last night night Dr Cox from 'Scrubs' calling in for a pint and a laugh!
From Coughlans Bar in Cork City.
They even sent in some photographic proof of said Doctor calling in for a scoop!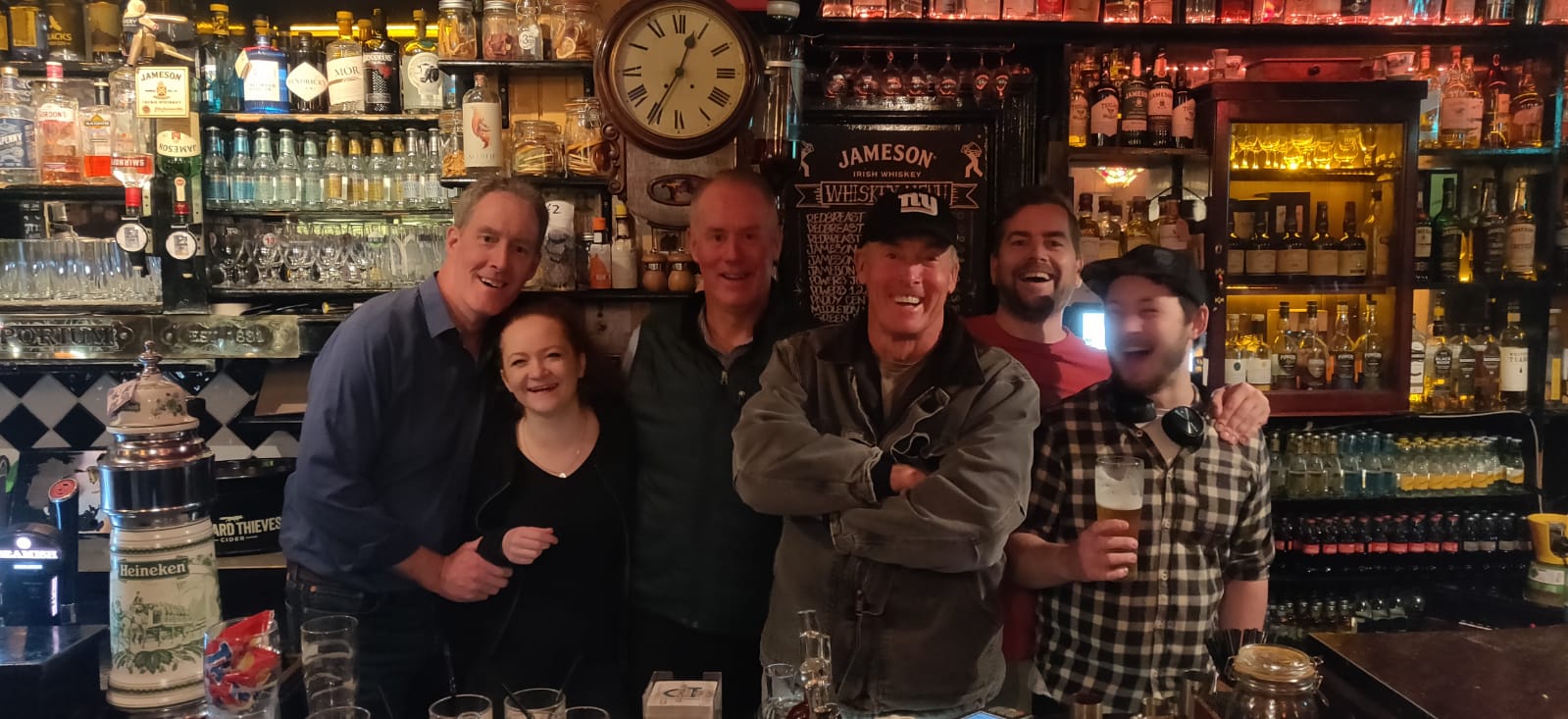 1. A spot at the bar to perch yourself for the evening.
2. Good Murphy's or Guinness
3. No music.

— Mark Mc Donnell (@Rebelmark890) September 17, 2019
1. A comfy barstool
2. Clean but not spotless glasses for a good pint of Guinness
3. Option of a sneaky late one

— Stephen Malone (@ste_malone) September 17, 2019
1. Toasties
2. Open fire
3. Regular lock ins

— Fiona Alston (@fionaalston) September 17, 2019
The must haves are;
1. Great Pints.
2. Great Staff.
3. Great Customers.
Because if you don't have 1. you don't have 2. and you won't have 3.
Sláinte!

— The Long Hall Pub (@TheLongHallPub) September 17, 2019
I'm with you on the old Guinness pint glasses. The new ones just aren't as good. Jaysus I'd love a pint

— Graham O Malley (@grahamgom6) September 17, 2019
A good pint. No tv. You're dad and his pensioner buddies for a proper bit of craic.

— stephen o brien (@BrienStephen) September 17, 2019