Nothing beats getting out in the crisp winter air as Christmas rolls on in. It's good for your body and your mind and that's why Aware are calling on everyone to get out and participate in the Aware Christmas 5k this December.
Whether you're in Dublin or Donegal, Cork or Claremorris, it doesn't matter what your level of fitness is, Aware are asking you to complete 5k any way you like from Friday, December 10th to Sunday, December 12th. The campaign will help raise vital funds for the free services offered to individuals and families across Ireland who are impacted by depression, anxiety and bipolar disorder.
All you have to do to take part is sign up today at www.aware.ie/christmas5k and get ready to walk, run or jog your 5k next month – in full festive garb, of course! Everyone who signs up will receive a custom medal that doubles as a Christmas tree decoration.
Given that it's all happening virtually, be sure to share your progress and festive gear over the weekend using the hashtag #WeAreAware and be sure to tag Aware on any social media posts.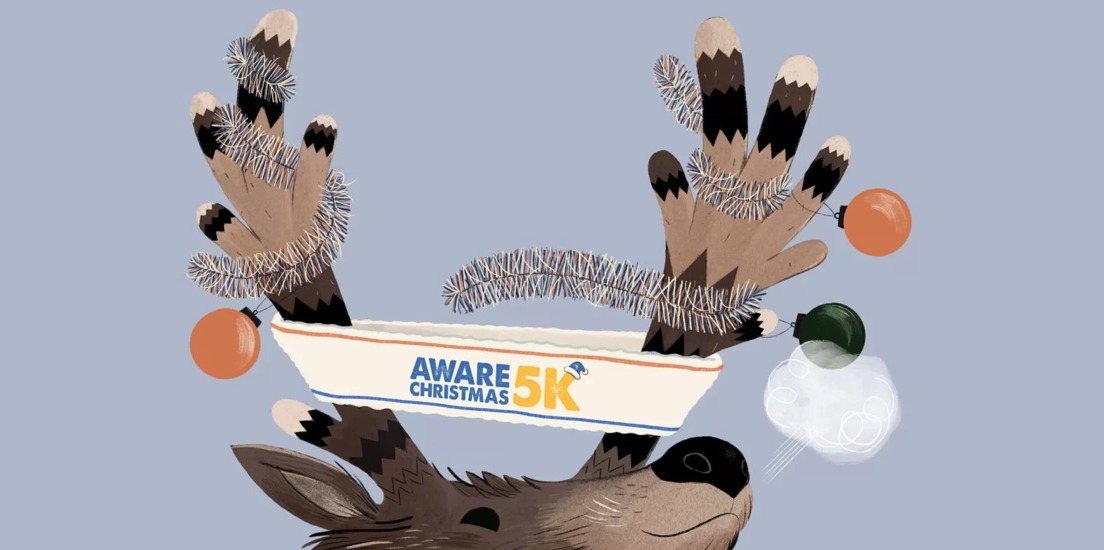 This Christmas you can make a real difference by getting involved in the Aware Christmas 5K - your participation helps ensure everyone who needs support, this festive season and beyond, can avail of it free of charge.
To learn more about the services provided by Aware or to sign up for the Aware Christmas 5k visit: www.aware.ie/christmas5k
The Aware Christmas 5k. Proudly supported by Cadbury.