It's a big day for a certain Limerick lady.
Noni Considine has teamed up with Today FM to create her very own line of delicious chawwwklit.
According to Noni, the limited edition milk chocolate bars taste, 'better than kissing Conor Murray on the mouth.'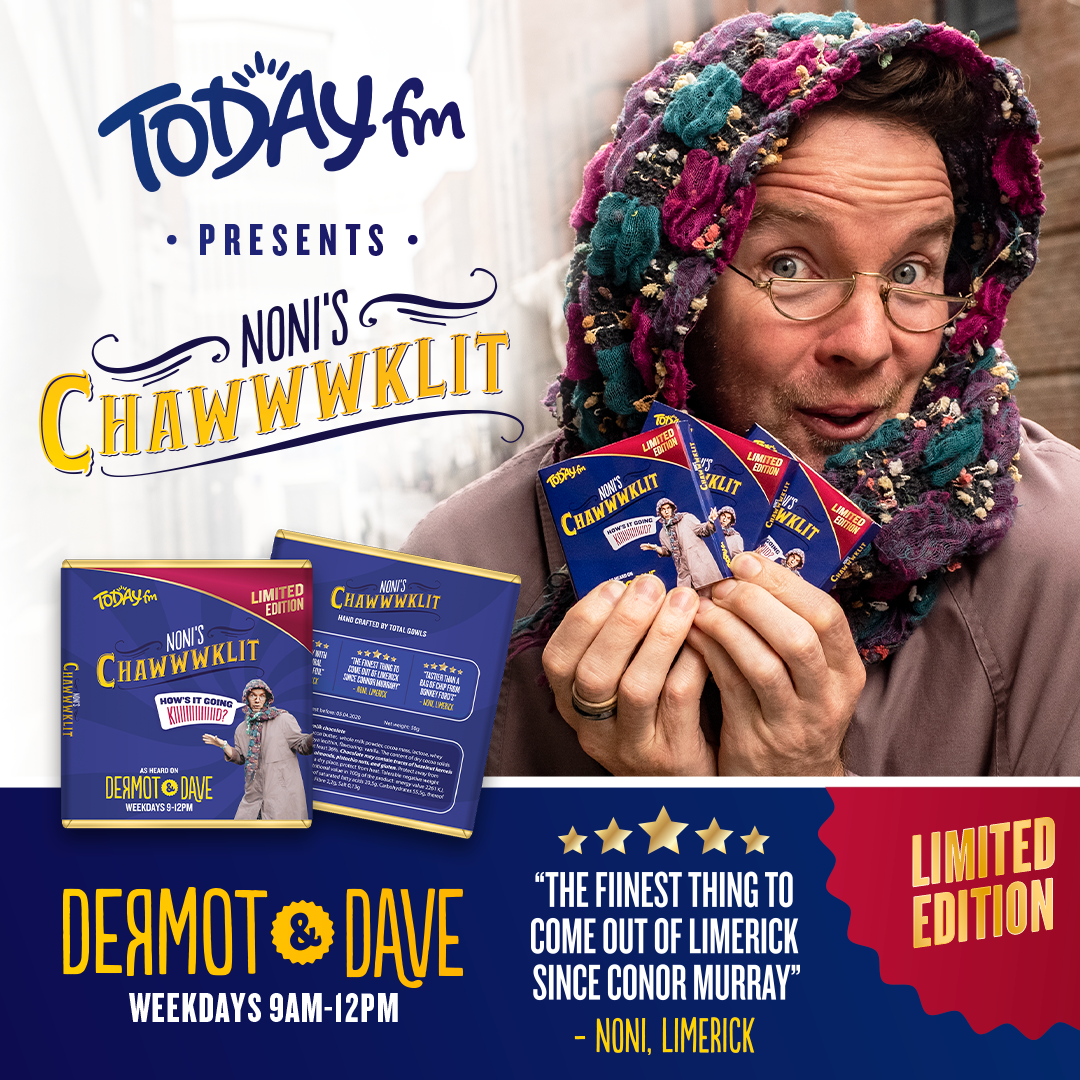 Noni couldn't be more excited for her own line of chawwwklit to be experienced by chocolate lovers around Ireland, revealing, 'I've been working hard my whole life for this moment.'
Speaking exclusively to Dermot & Dave on Today FM Noni said it was an emotional day, 'Well kid, I've sold every bar imaginable out of my pram for decades.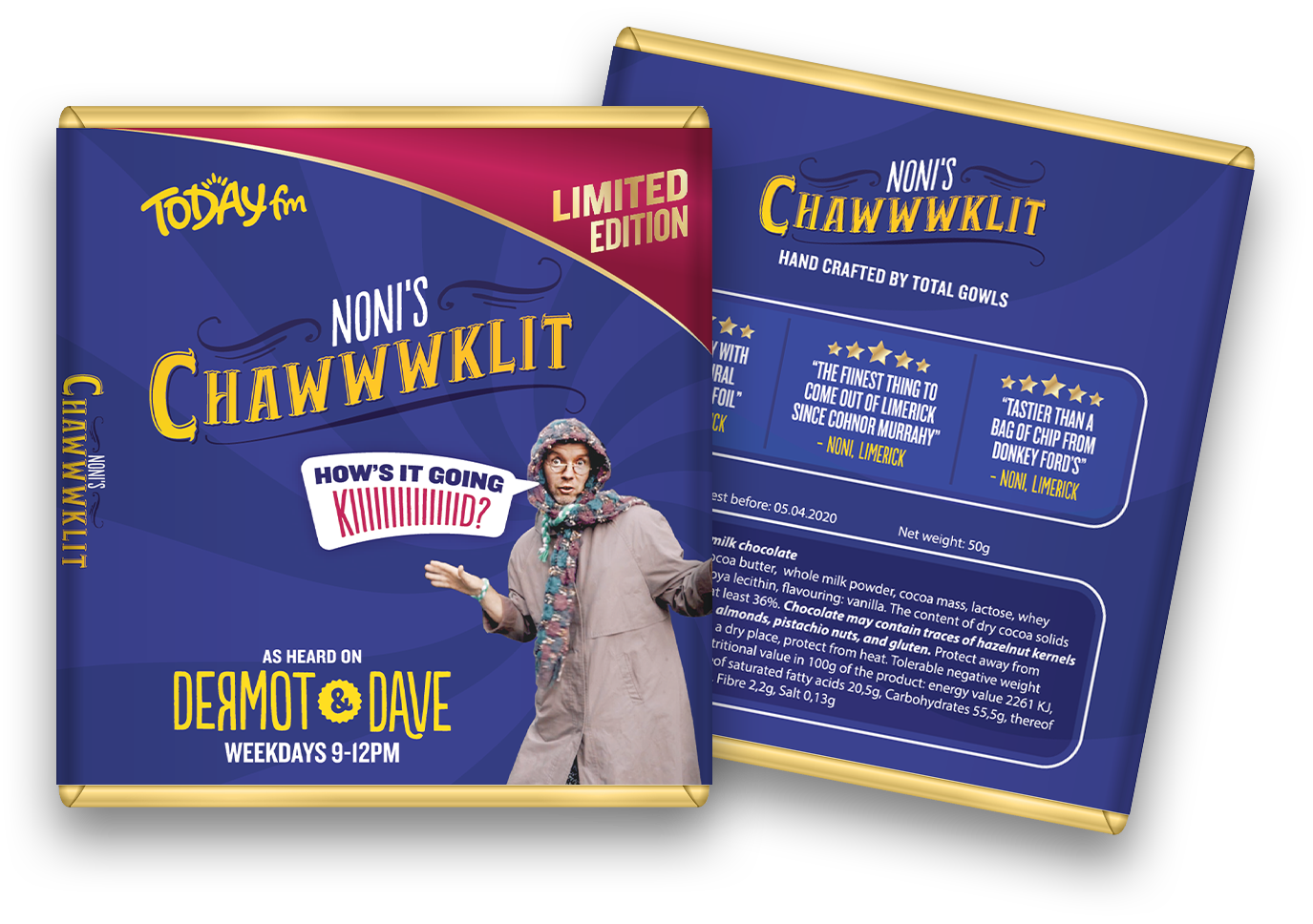 'I've been to the Masters, the World Cup, every referendum and even the Oscars. But naathin' beats the feeling of seeing my own hard work and mouthwateringly good chawwwklit proudly displayed for sale in my pram.'
To find out how you can get your hands on Noni's Limited Edition Chawwwwklit Bars, tune into Dermot & Dave weekdays from 9am!