Last month the Muireann O'Connell show spoke to Avril Bowe who told us all about her little superhero Harry. He told his Mammy he wanted to offer the contents of his piggy bank to help Dare To Care and all the people doing the dancing.
⚡ Harry's our REAL-LIFE SUPERHERO! ⚡

Harry, who is 6-years old and battling lymphoma, gave up his €11 from his piggy bank to help fight cancer! 🐷 💶#DareToCare @IrishCancerSoc #AvengersEndgame @chrishemsworth @marvel @marvelstudios ♥️❤️♥️ pic.twitter.com/6TQisUb7nZ

— Today FM (@TodayFM) April 30, 2019
Well Disney heard about Harry and sent him and his twin brother Johnny a ton of swag to get his Avengers Endgame ON!
From Mammy Avril:
"Harry and Danny want as to say a huge THANK YOU to all on Today FM for the huge box of Disney/Marvel goodies."
It's a serious thumbs up from the lads!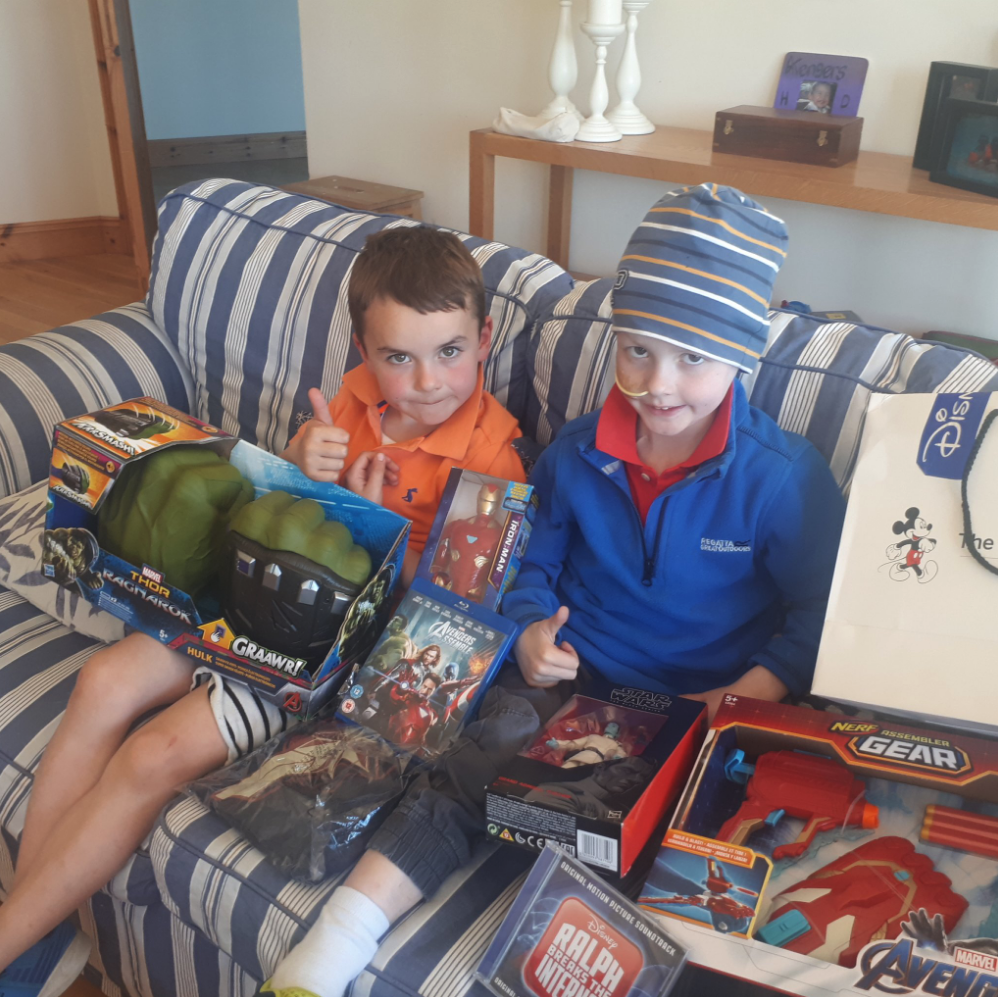 "Now, I've a pair of giant fists you have a shield. Time for a fight!"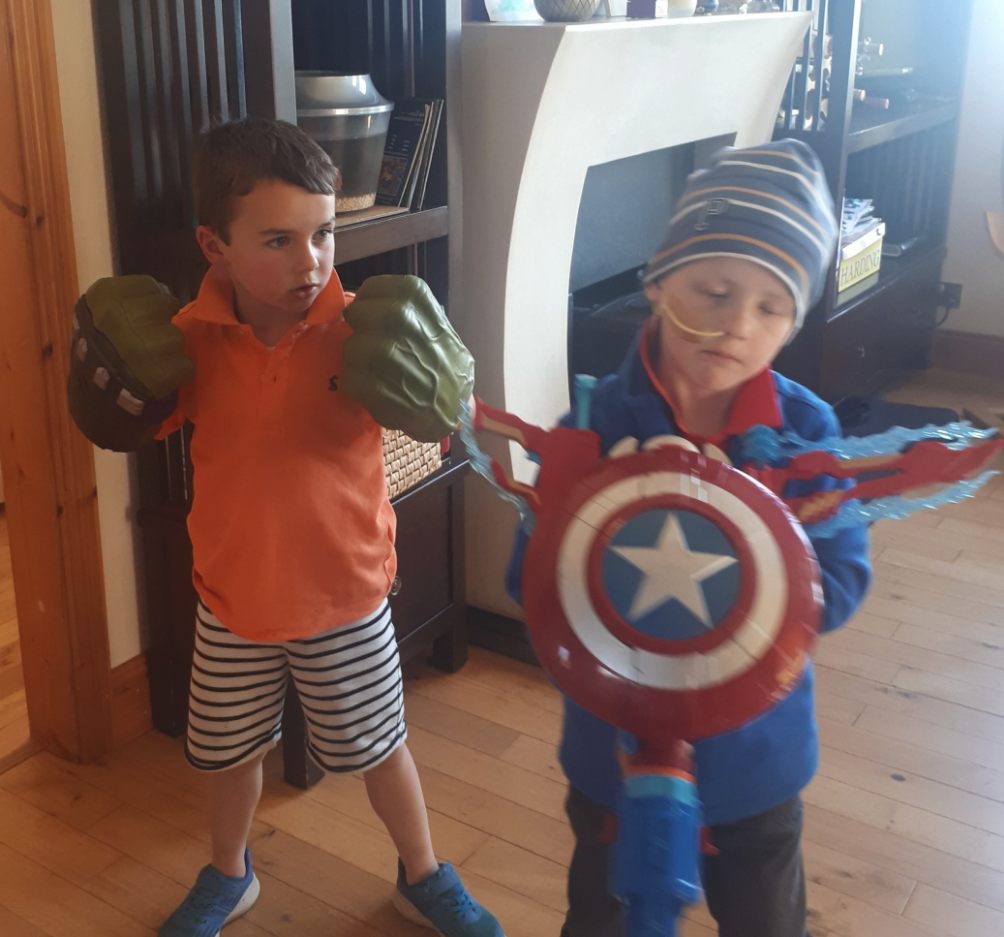 Whether he's wielding the hammer of Mjolnir dressed as Thor or raising the shield of Cap, Harry is currently kicking Lymphoma's ass!
And from everyone on The Muireann O'Connell show and TodayFM we wish him all the best in his ass kicking!
GO SUPERHARRY!