Hey you! Don't, Don't you want to... tune in to Today FM 80s this Thursday from 8pm for the ultimate Human League live experience?!
To celebrate The Human League's upcoming appearance at the Forever Young Festival, running from July 5th to 7th  at Palmerstown House Estate in Naas, MORE HERE we've put together a seamless show from live recordings spanning the last 38 years, featuring all of their hit singles.
Believe it or not, back in the late 70s, The Human League used to be a po-faced arty electronica band.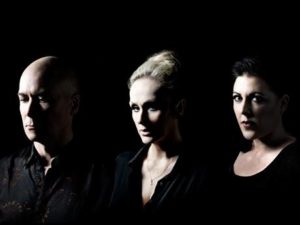 Then Phil Oakey fell out with the other lads, and on the eve of a pre-booked UK tour, finagled two young dancers called Susan Ann Sulley and Joanne Catherall to join the band. 
Within minutes, the new League had a truckload of hits, such as 'Don't You Want Me', 'Mirror Man', 'Open your Heart', and 'Keep Feeling Fascination', and to this day, remain one of the most cherished pop bands in the UK
So Download the Today FM App, or stream this live and in your living room on your mobile at TodayFM.com/80s from 8pm this Thursday!