We're already loving the Kaleidoscope Festival lineup - lot's of great Irish bands and even some international flavour too!
But now,they're also adding the bonanza that is The Jerry Fish Electric Sideshow!
"Let your inner child run away with the circus, and join The Jerry Fish Electric Sideshow.  We are thrilled to announce our very own showman extraordinaire Jerry Fish will be bringing one of Electric Picnic's most magical and uniquely colourful stages to Kaleidoscope."
If you've ever witnessed this legendary show at Electric Picnic, then you'll know what special things can happen on that stage!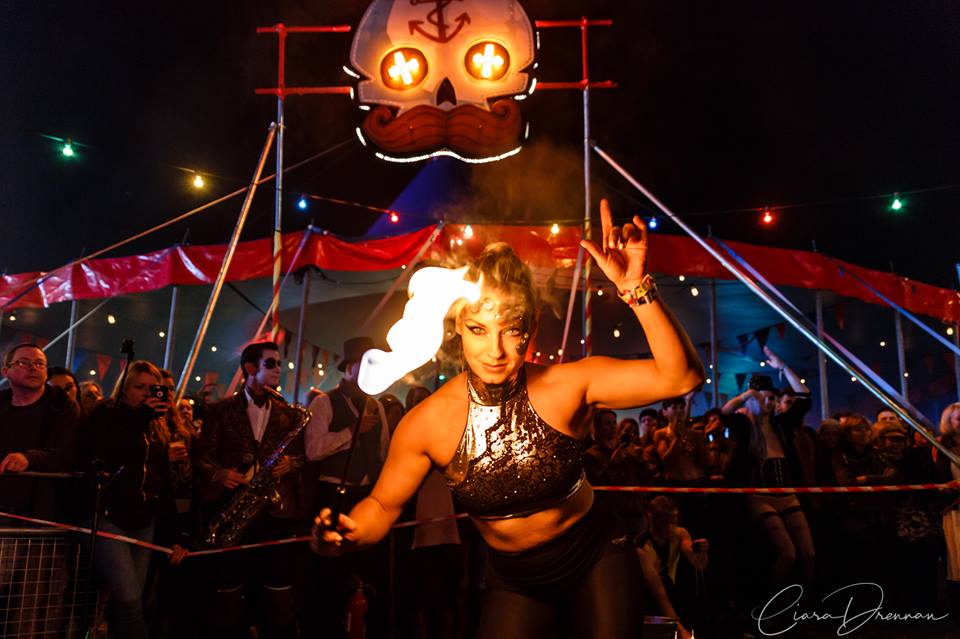 Closing the circus tent each night with the hippest nightclub in town Sideshow Disco! feat. DJs The Kilo 1977 and Se7en Inch Collective. All this and the fairest ringmaster of them all, Jerry Fish who is himself renowned for his extraordinary performances!
To celebrate The Jerry Fish Electric Sideshow at Kaleidoscope 2019, in collaboration with artist Mirjam Schiller, Jerry is releasing his very own colouring book.
With carnival sideshow shenanigans, circus workshops and keep it in the family antics from Foxy P. Cox, The Pony Girls, The Fierce Family, Wobbly Circus, Time Travel Theatre + many, many more sideshow sweethearts.
The new family weekend ticket, priced at €155.25 including booking fee is on sale now. This newly enhanced price will be available to new purchases as well as those who have already bought tickets (if you already have a ticket and you want to avail of this offer instead please contact Ticketmaster via the "help chat" tab at www.ticketmaster.ie before 31st May 2019.)
You can see the full lineup below: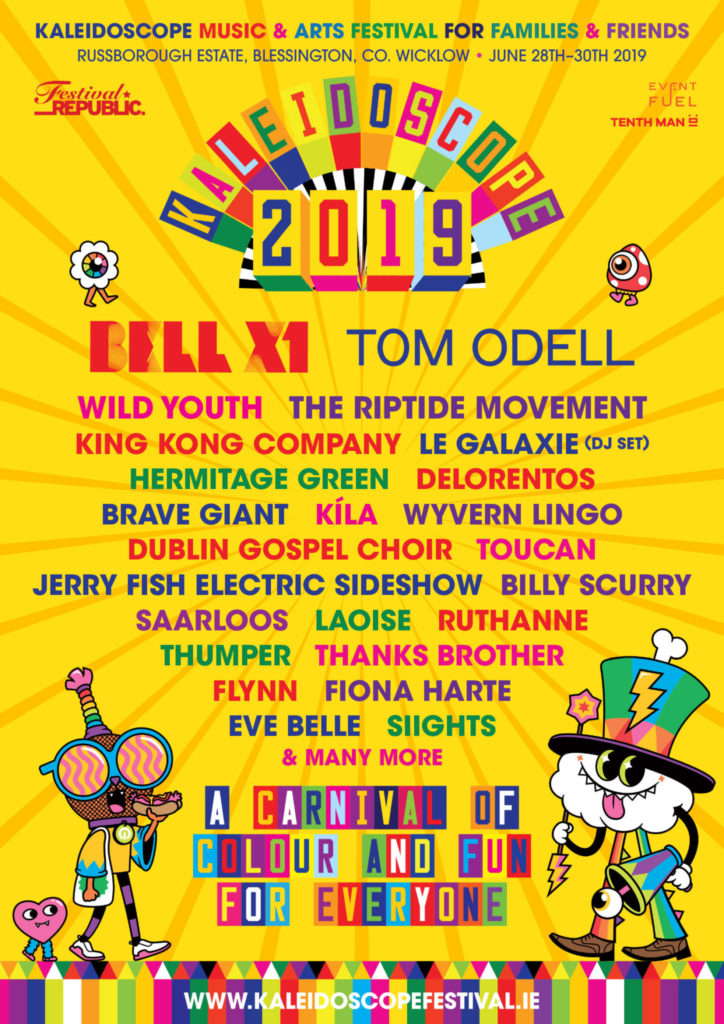 Tickets are still available:
FAMILY WEEKEND TICKETS
Weekend camping tickets for a family of four - 2 adults & 2 children under 18 years of age.
€155.25 including booking fee.
Full price
Adult camping €125.75

12-18 yrs camping €75.75

6-12 yrs camping €54.35

2-6 yrs camping €33.65
THREE DAY NON-CAMPING TICKETS
Full price
Adult Non-camping €106.50

12-18 yrs Non-camping €65.20

6-12 yrs Non-camping €48.70

2-6 yrs Non-camping €28.00
ONE DAY TICKETS
Friday, Saturday or Sunday
Full Price
Adult one day non-camping €54.35

12-18 yrs one day non-camping €38.70

6-12 yrs one day non-camping €27.50

2-6 yrs one day non-camping €17.50