He's a 21-year-old Classically trained pianist and multi-instrumentalist from Dublin.
Debut single 'Make You Alright' made it on some of their prestigious playlists, including 'Hot New Bands' - 'A Breath of Fresh Eire', and also gained Track of the Day on Hot Press Magazine.
Somebody's Child cites Arcade Fire, Amy Winehouse, MGMT and The National as inspiration.
He is a mysterious character who lets the music do the promotion.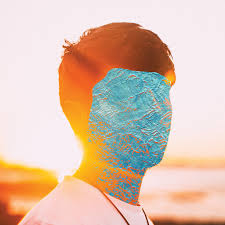 He never shows his face. It's something that he discusses with Ed Smith:
His music has drawn comparisons to Arctic Monkeys, Foster the People, James Bay and Tom Walker.
And here's why:
His latest single 'Toes' was Produced by Ross Dowling who has worked with James Vincent McMorrow, Talos, and Bell X1.
This is Somebody's Child Live on The Muireann O'Connell show as part of #AllTheIrishHits and it is incredible: