6,666 abortions were carried out in Ireland in the first year terminations were made legally available.
Last year, more than 6,500 terminations took place during early pregnancy, while 144 happened as there was a risk to the life of the child or woman.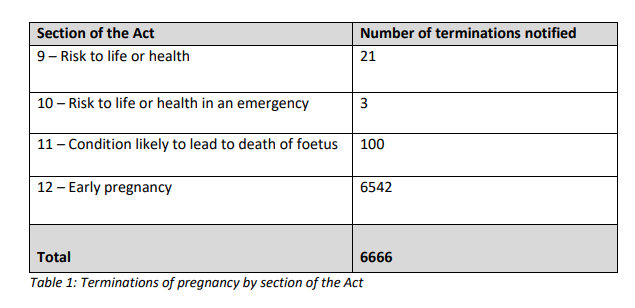 625 terminations were carried out in January, which was the highest monthly figure recorded last year.
The Department of Health says 67 women from Northern Ireland were among those who had a termination of pregnancy performed here.
The legislation allowing for terminations in Ireland came into force in January 2019, following the referendum to repeal the Eighth Amendment in May the previous year.
It allows for abortions for up to 12 weeks into a pregnancy, and in very limited circumstances - such as when there is a risk to the life of the pregnant woman - after that.
Main image: File photo. Picture by Leah farrell/RollingNews.ie